Bill and Sue-On Hillman: A 50-Year Musical Odyssey
www.hillmanweb.com/book :: www.hillmanweb.com/book/gigs

HILLMAN INDIA ADVENTURE
www.hillmanweb.com/india :: www.hillmanweb.com/india/south
South India: Gallery 21a
TEMPLE 3: Shore Temple II
Exploring the Interior
www.hillmanweb.com/india/south/s21a.html

CONTENTS
PHOTO GALLERIES and TRAVEL NOTES
01 | 02 | 03 | 04 | 05 | 06 | 07 | 08 | 09 | 10 | 11 | 12 | 13 | 14 | 15 | 16 | 17 | 18 | 19 | 20 | 21 |



The temple is a combination of three shrines. • The main shrine is dedicated to Shiva as is the smaller second shrine. • A small third shrine, between the two, is dedicated to a reclining Vishnu and may have had water channeled into the temple, entering the Vishnu shrine. • The two Shiva shrines are orthogonal in configuration. • The entrance is through a transverse barrel vault gopuram. • The two shikharas have a pyramidal outline, each individual tier is distinct with overhanging eaves that cast dark shadows. • The outer wall of the shrine to Vishnu and the inner side of the boundary wall are extensively sculptured and topped by large sculptures of Nandi • The temple's outer walls are divided by plasters into bays, the lower part being carved into a series of rearing lions.

In the distance, beyond a fence, we were surprised to see the beach that we had visited last evening.

After the Shore Temple we were pretty much templed-out so it was back to the hotel and to Neelam Restaurant where Sue-On ordered an English breakfast. It was 135 rupees and included pure unsweetened watermelon juice, hot strong coffee, two eggs (one sunny side up and one over), hot toast, and a little bowl of beans. Bill didn't want breakfast -- he's never been much of an early morning eater -- so Sue-On picked up a big mango on the corner for 30 rupees. This he enjoyed.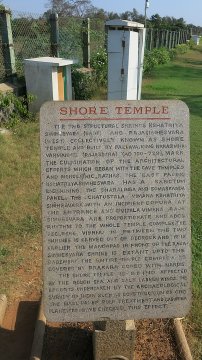 .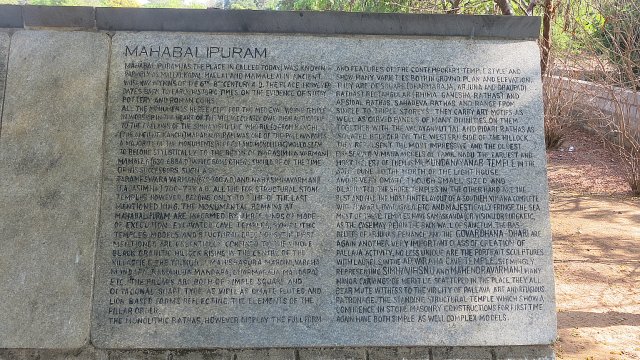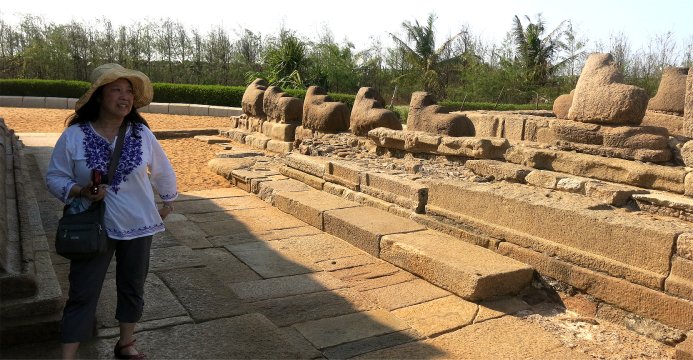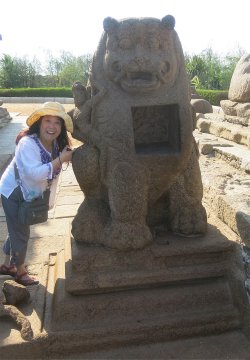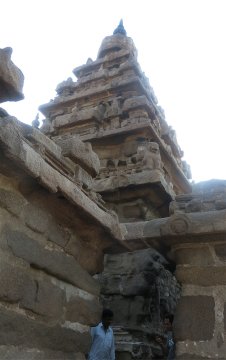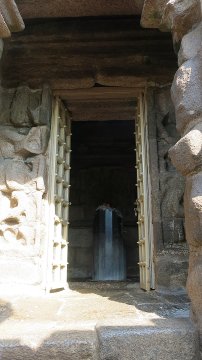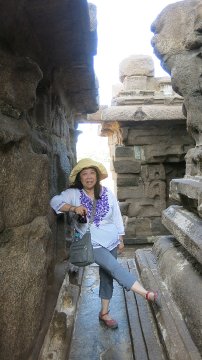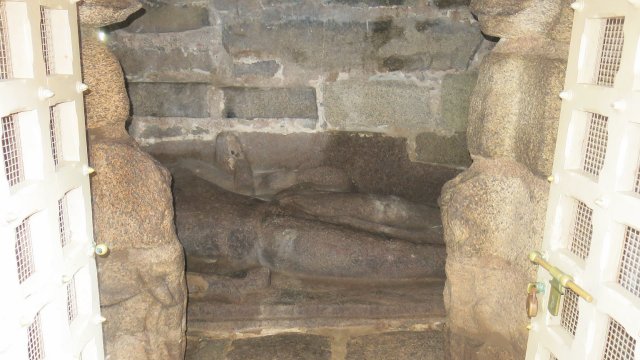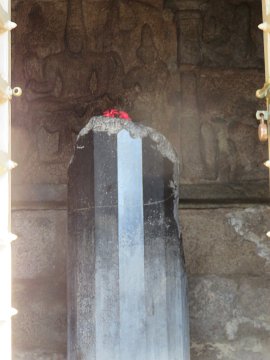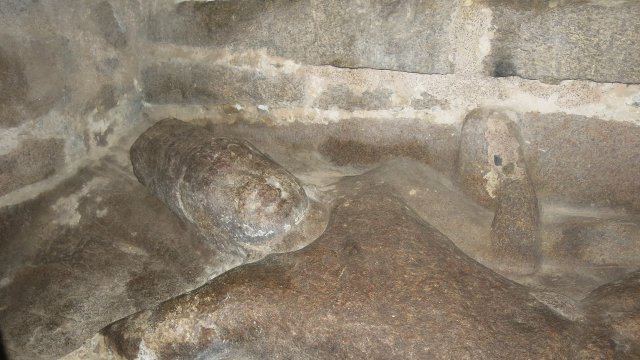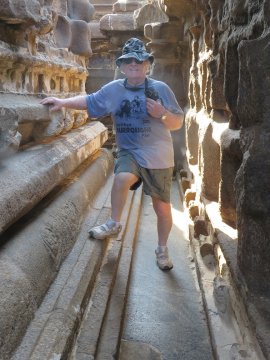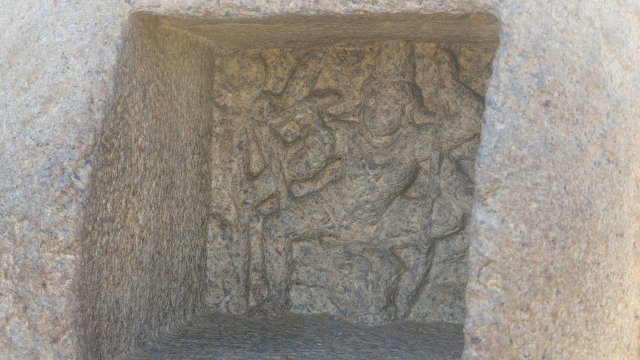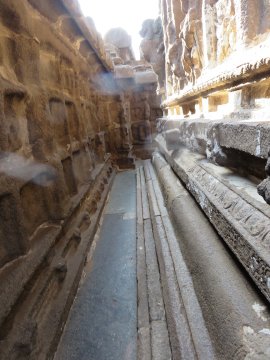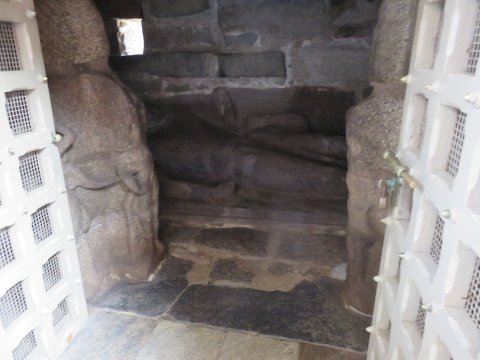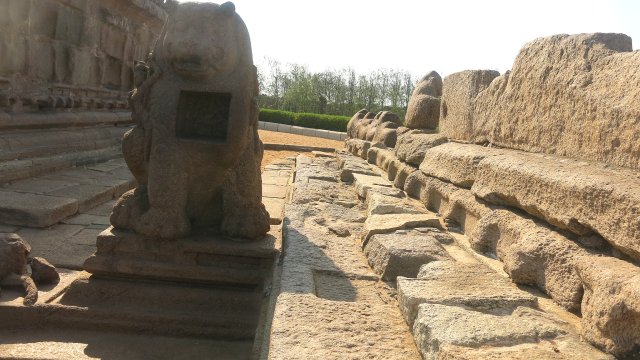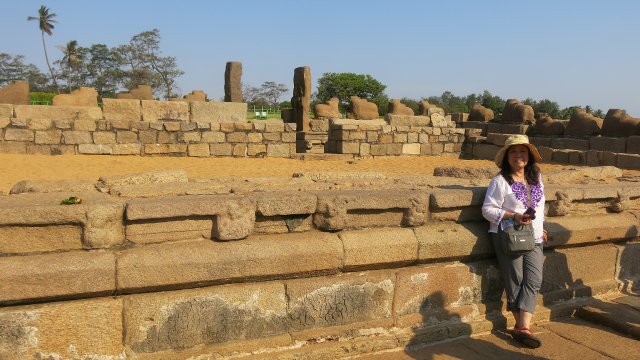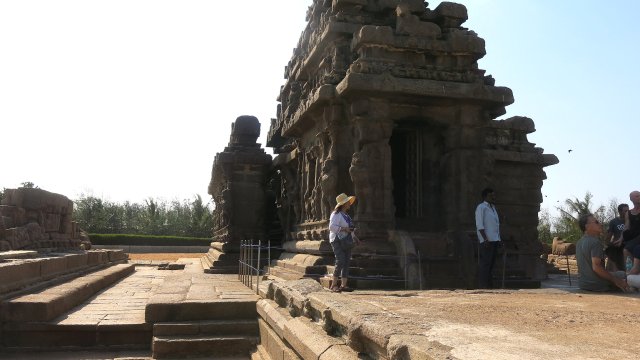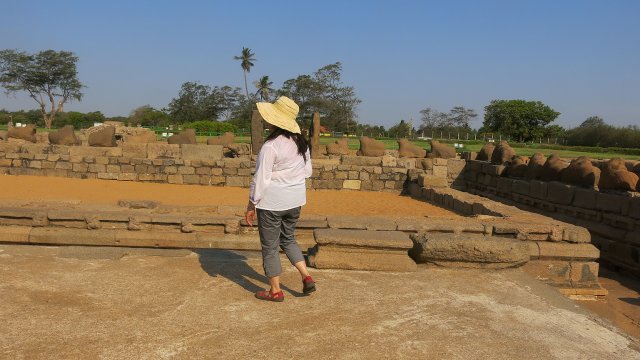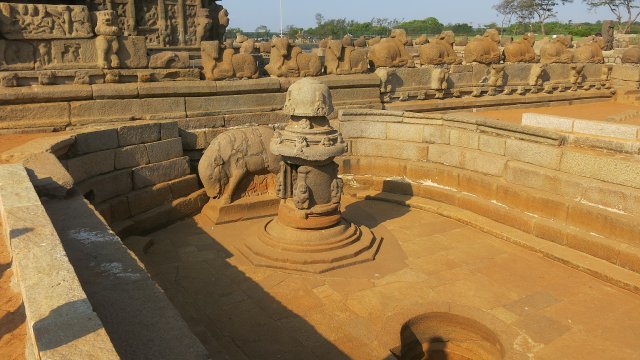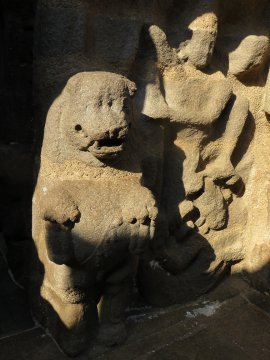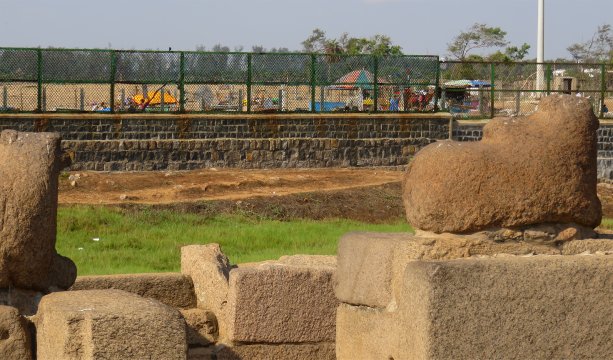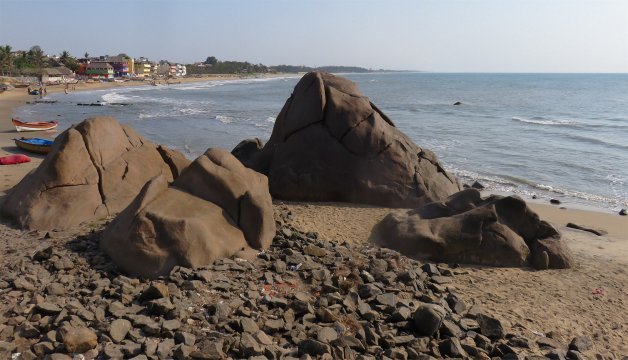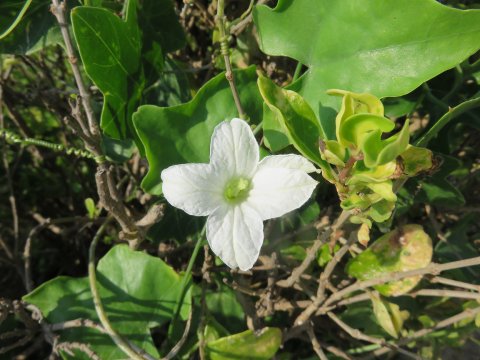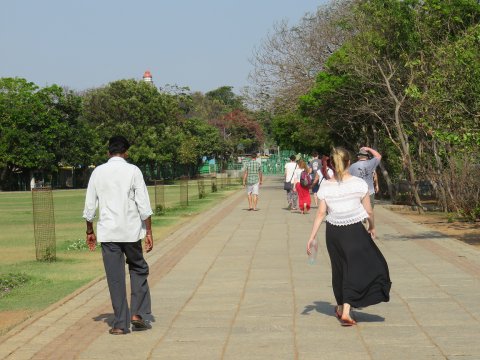 Shore Temple Photos from the Web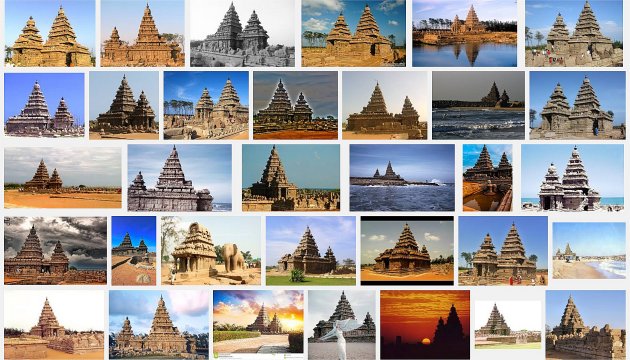 Click for full-size collage poster




BACK TO SOUTH INDIA CONTENTS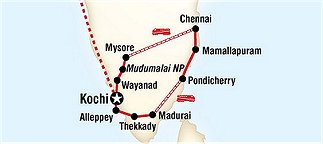 www.hillmanweb.com/india/south



BACK TO MAIN INDIA INTRO PAGE






.
Web Design: Bill Hillman: hillmans@wcgwave.ca
Bill and Sue-On Hillman Eclectic Studio
hillmanweb.com