Bill and Sue-On Hillman: A 50-Year Musical Odyssey
www.hillmanweb.com/book :: www.hillmanweb.com/book/gigs

HILLMAN INDIA ADVENTURE
www.hillmanweb.com/india :: www.hillmanweb.com/india/south
South India: Gallery 22
SALT ROAD TO PONDICHERRY
www.hillmanweb.com/india/south/s22.html

CONTENTS
PHOTO GALLERIES and TRAVEL NOTES
01 | 02 | 03 | 04 | 05 | 06 | 07 | 08 | 09 | 10 | 11 | 12 | 13 | 14 | 15 | 16 | 17 | 18 | 19 | 20 | 21 | 22 |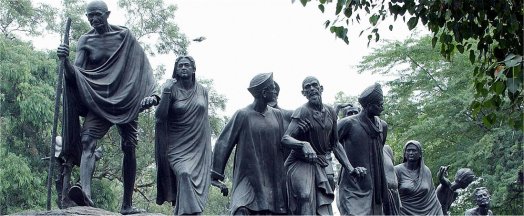 Leaving at 10:30 am we headed to Pondicherry or Pudicherry and drove past many irrigated rice fields. One main photo-op was the salt-harvesting patches. Those familiar with Gandhi's Salt March will understand the significance of salt to this country. Bill brought back some crystals, and yup... salty!

The Salt March, which took place from March to April 1930 in India, was an act of civil disobedience led by Mohandas Gandhi (1869-1948) to protest British rule in India. During the march, thousands of Indians followed Gandhi from his religious retreat near Ahmedabad to the Arabian Sea coast, a distance of some 240 miles. The march resulted in the arrest of nearly 60,000 people, including Gandhi himself. India finally was granted its independence in 1947.

Our bus arrived in Pudicherry which has a major French influence. Our hotel was the Abirami Residency. A French Bakery provided lunch. As with all other-than-Indian cuisine, it's Indian interpretation. The cakes looked French, but the basil/tomato/cheese sandwich..nah... The smoothies were a disappointment also, especially as the server wrote down milkshake instead of smoothie. They made new ones, and the only difference was the small bits of crushed ice.

Sanjay biefs us on the salt harvesting patches we are approaching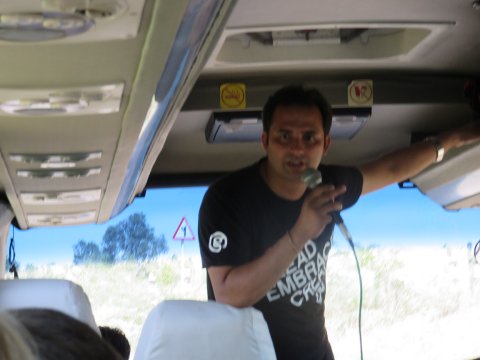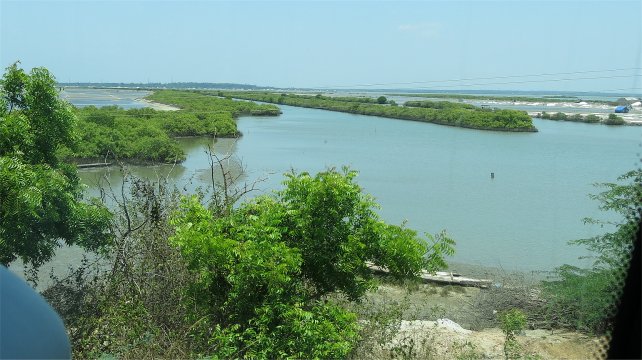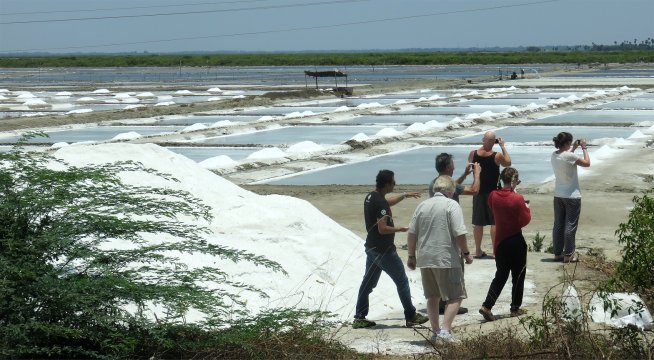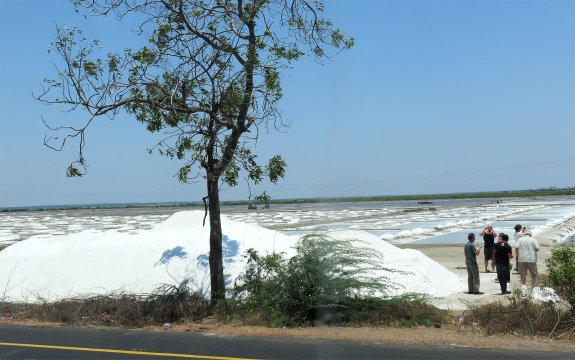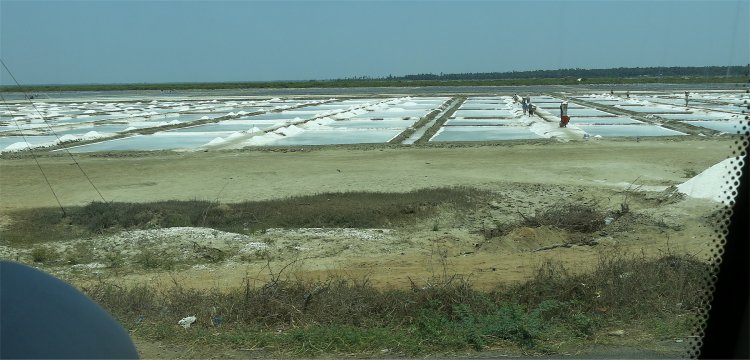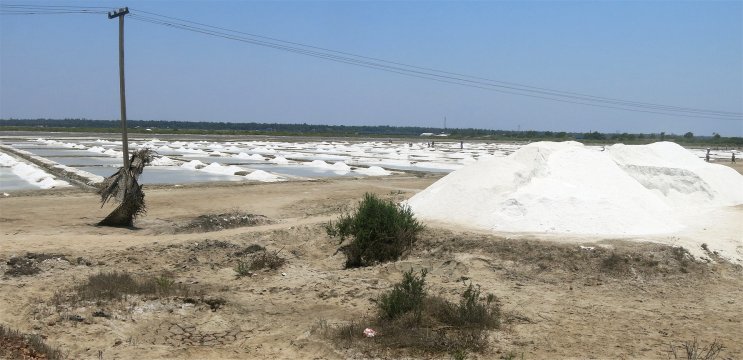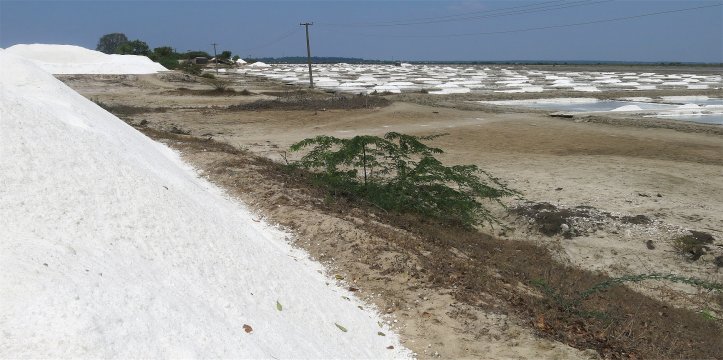 Back on the road to Pondicherry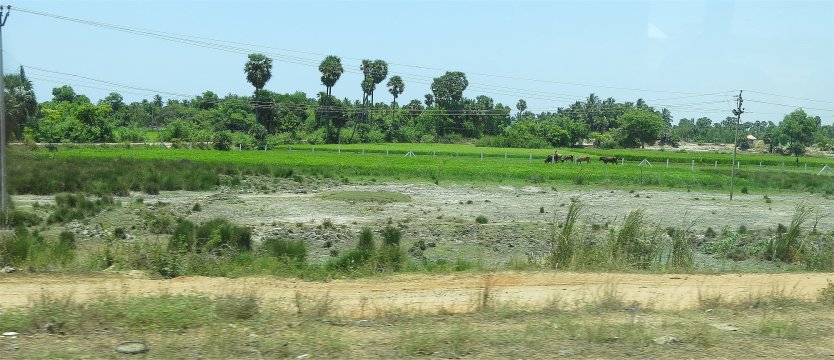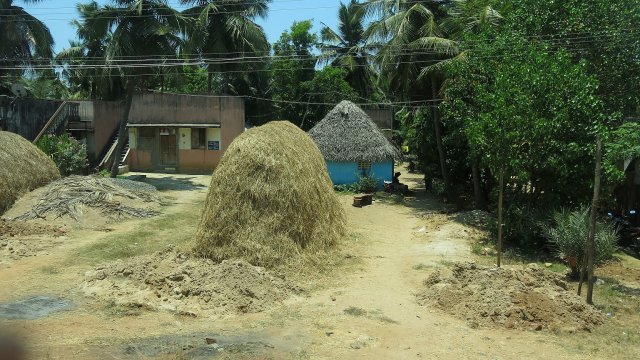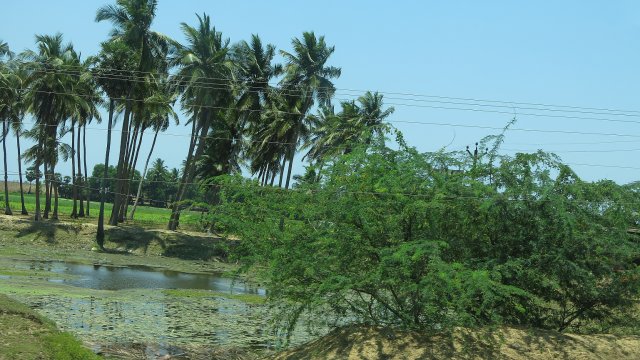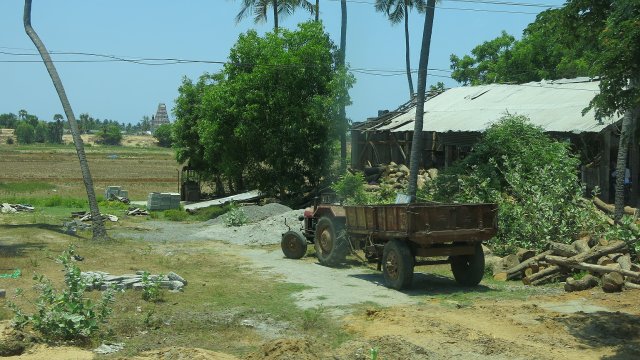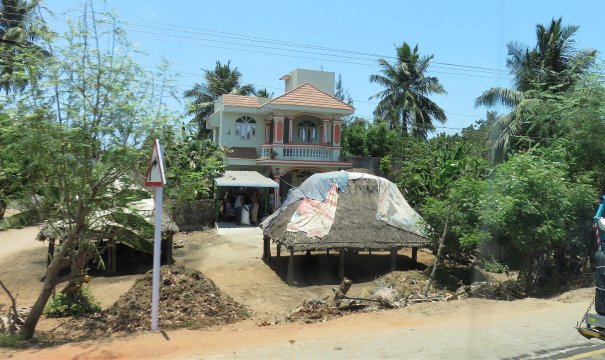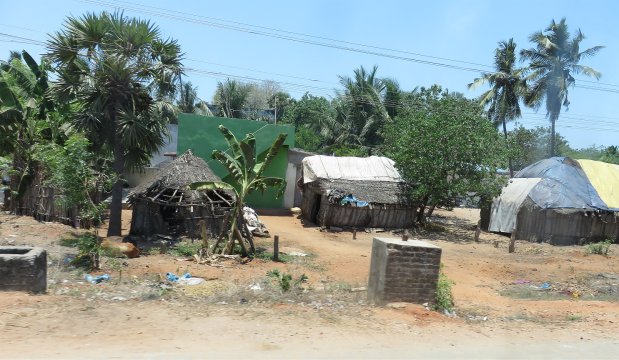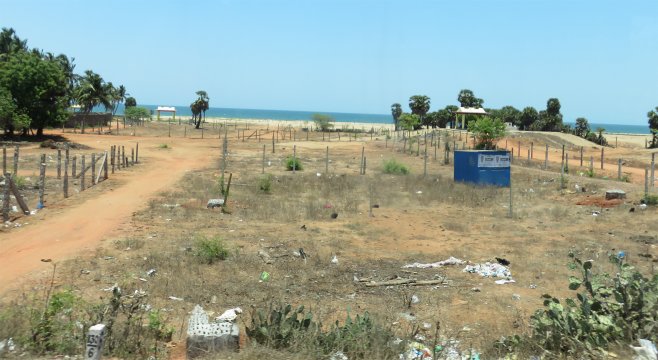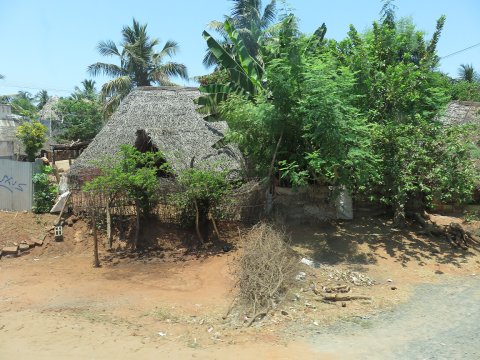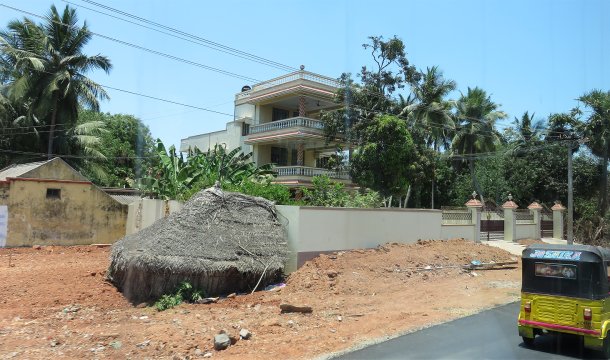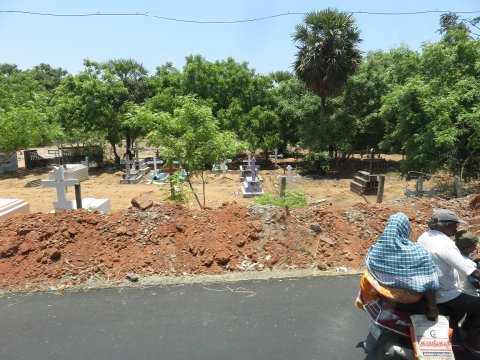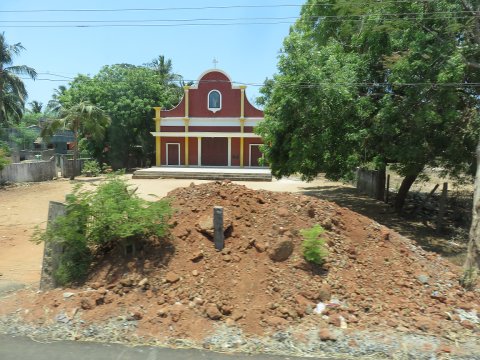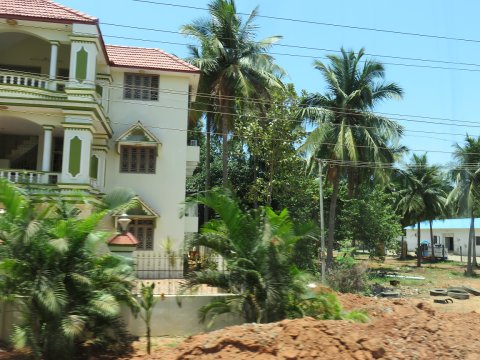 Leaving the hotel for a walkabout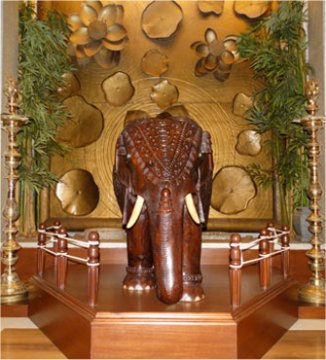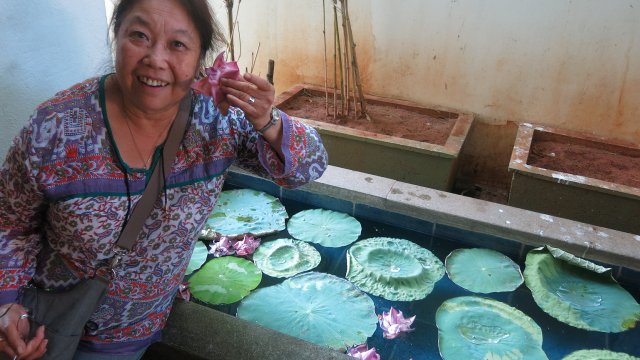 Pondicherry Images fron the Web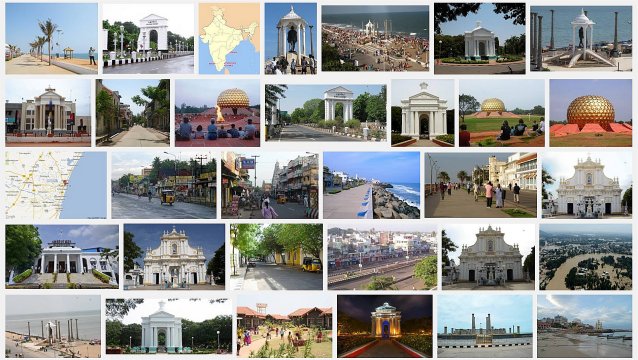 Click for full-size collage poster


BACK TO SOUTH INDIA CONTENTS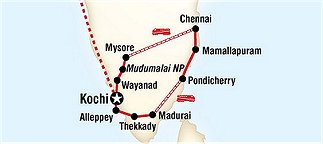 www.hillmanweb.com/india/south



BACK TO MAIN INDIA INTRO PAGE






.
Web Design: Bill Hillman: hillmans@wcgwave.ca
Bill and Sue-On Hillman Eclectic Studio
hillmanweb.com