Bill and Sue-On Hillman: A 50-Year Musical Odyssey
www.hillmanweb.com/book :: www.hillmanweb.com/book/gigs

HILLMAN INDIA ADVENTURE
www.hillmanweb.com/india :: www.hillmanweb.com/india/south
South India: Gallery 28
MADURAI BY RICKSHAW I
1. Canon Shots by Bill
www.hillmanweb.com/india/south/s28.html

CONTENTS
PHOTO GALLERIES and TRAVEL NOTES
01 | 02 | 03 | 04 | 05 | 06 | 07 | 08 | 09 | 10 | 11 | 12 | 13 | 14 | 15 | 16 | 17 | 18 | 19 | 20 | 21 | 22 | 23 | 24 | 25 | 26 | 27 | 28 |


We spent an interesting two days in the City of Temples. The Temple, Palace and Gandhi Musem were obvious highlights. But we also enjoyed a lengthy tour of the city by rickshaws (pedicabs) which allowed us to see close-up, the streets, homes, businesses, markets, traffic, animals and people of all kinds. We snapped hundreds of photos along the way and they are presented here across five Webpages with very little comment -- I believe that these images speak for themselves. They showcase a good cross-section of people and their means of livelihood across many parts of the city.

Madurai is a major city and cultural headquarters and the administrative headquarters of Madurai District. It is the 31st largest urban agglomeration in India. Located on the banks of River Vaigai, Madurai has been a major settlement for two millennia and is one of the oldest continuously inhabited cities in the world. The recorded history of the city goes back to the 3rd century BCE. Signs of human settlements and Roman trade links dating back to 300BC are evident from excavations by Archeological Survey of India in Manalur.

The city has a number of historical monuments, with the Meenakshi Amman Temple and Tirumalai Nayak Palace being the most prominent. Madurai is an important industrial and educational hub. The city is home to various automobile, rubber, chemical and granite manufacturing industries. It has developed as a second-tier city for information technology (IT), and some software companies have opened offices in Madurai. The city covers an area of 242.97 km2 and had a population of 1,017,865 in 2011.
Click each photo for full-page image

BUS FROM GANDHI MUSEUM BACK TO THE HOTEL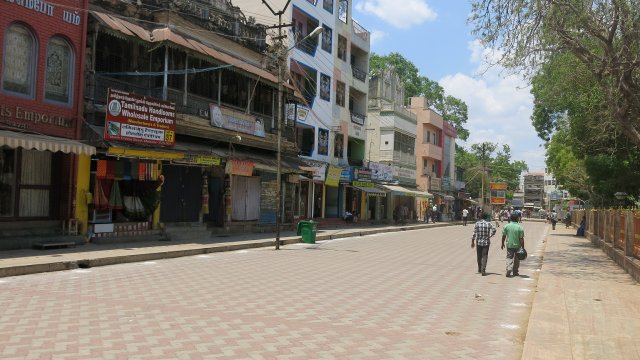 .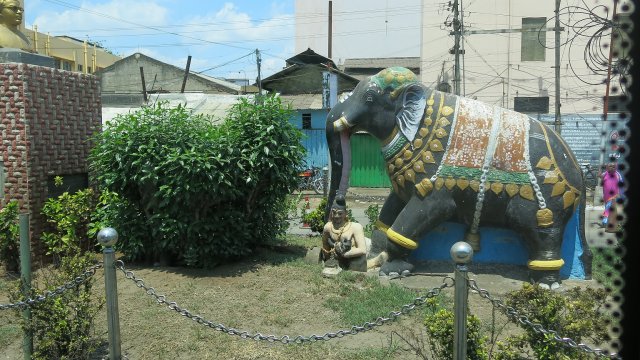 .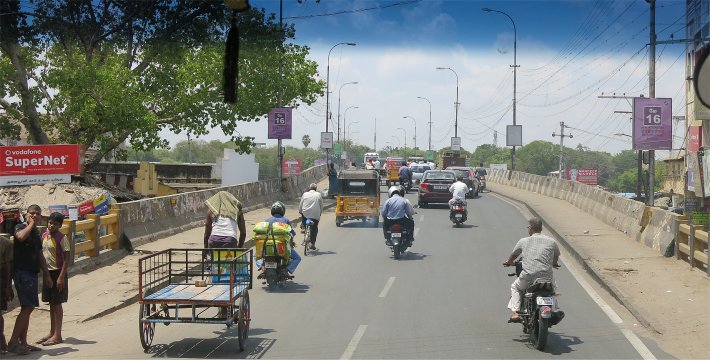 .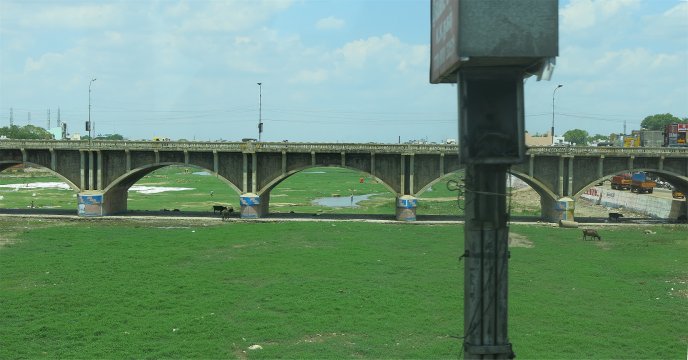 BACK TO SOUTH INDIA CONTENTS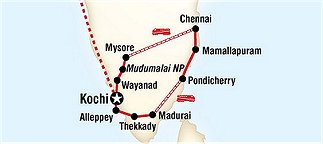 www.hillmanweb.com/india/south



BACK TO MAIN INDIA INTRO PAGE






.
Web Design: Bill Hillman: hillmans@wcgwave.ca
Bill and Sue-On Hillman Eclectic Studio
hillmanweb.com