Bill and Sue-On Hillman: A 50-Year Musical Odyssey
www.hillmanweb.com/book :: www.hillmanweb.com/book/gigs

HILLMAN INDIA ADVENTURE
www.hillmanweb.com/india :: www.hillmanweb.com/india/south
South India: Gallery 31
KERALA HIGHLANDS
1. Into the Hills to Thekkady
www.hillmanweb.com/india/south/s31.html

CONTENTS
PHOTO GALLERIES and TRAVEL NOTES
01 | 02 | 03 | 04 | 05 | 06 | 07 | 08 | 09 | 10 | 11 | 12 | 13 | 14 | 15 | 16 | 17 | 18 | 19 | 20 |
21 | 22 | 23 | 24 | 25 | 26 | 27 | 28 | 29 | 30 | 31 | 32 |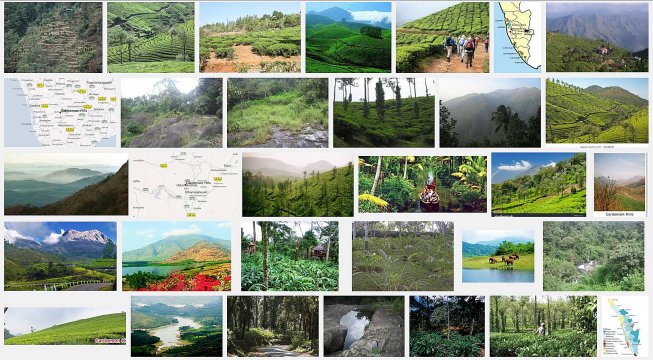 Our next desitnation was Thekkady, located about 114 km from Madurai and 145 km from Kochin where we had begun our southern adventure two weeks earlier. The road through the Kerala highlands to Thekkady was long and winding. The many curves provided an abundance of scenic views of peaks and valleys, forest land and many tea plantations carved into the hillsides. There were occasional roadside lookouts and a variety of buildings in the clearings -- one notable structure being the Roman Catholic Pattumala Matha Church on a hilltop.

Kerala is famous for the Periyar National Park, but a visit to the park was not on our itinerary. The region is also famous for its many spice gardens which grow natural spices such as black pepper, cardamom, cinnamon, nutmeg, nutmace, ginger, and cloves. The plan was to visit such a spot after checking into Michael's Inn in Tekkady.

LEAVING MADURAI
ON OUR TRIP TO THE KERALA HIGHLANDS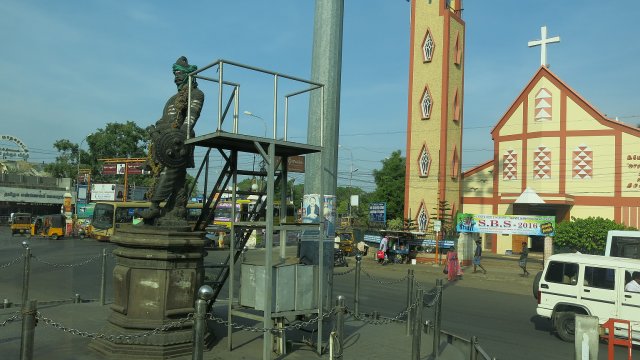 .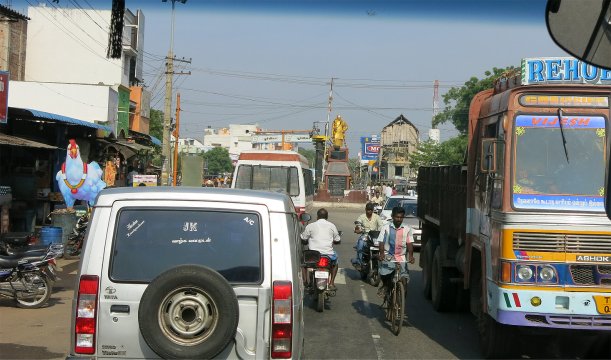 .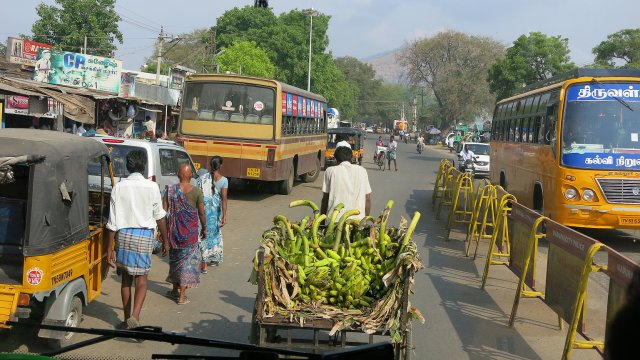 .


INTO THE COUNTRYSIDE
And on to the highlands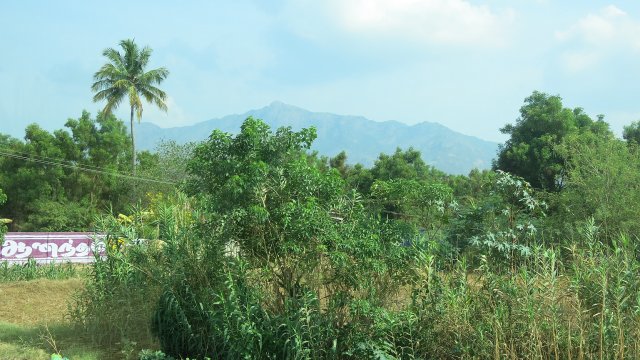 .


.


A ROADSIDE STOP FOR REFRESHMENTS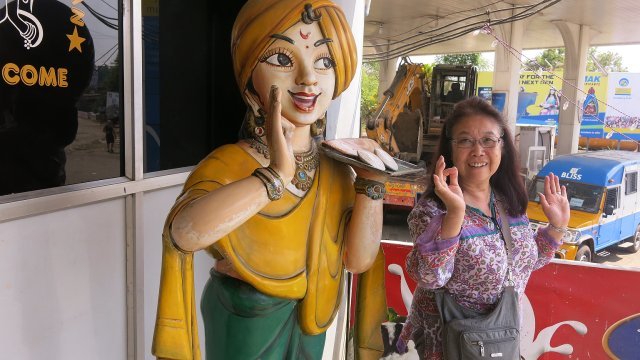 FASCINATING RURAL SCENERY
Palms ~ Farmland ~ Cattle ~ Bridge Construction ~ Peaks ~ Windmills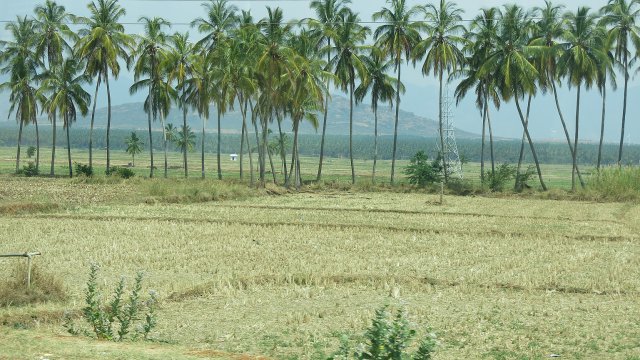 .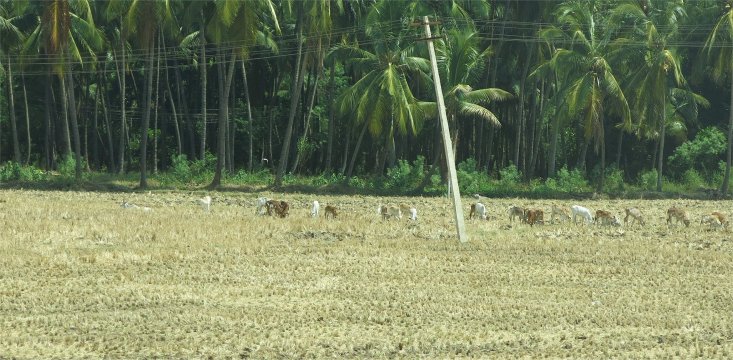 .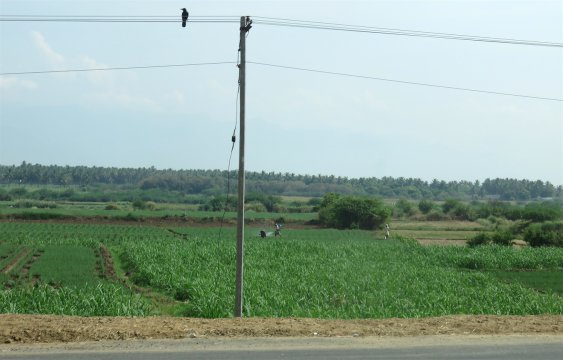 .


.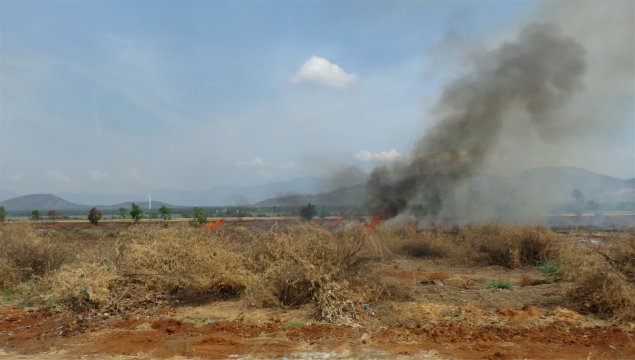 .



.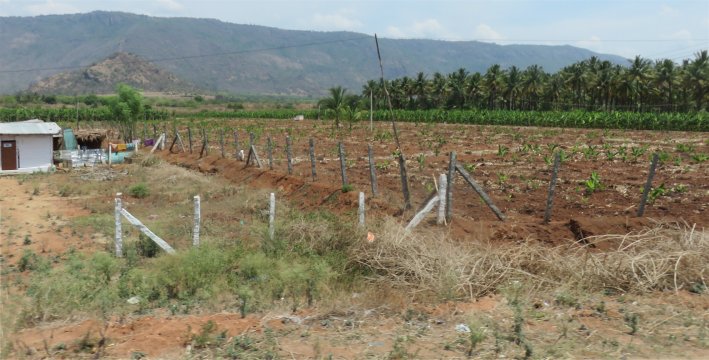 A SMALL VILLAGE BEFORE WE BEGIN OUR ASCENT
Protected Statue ~ Cemetery ~ Bollywood Movies on the Bus Video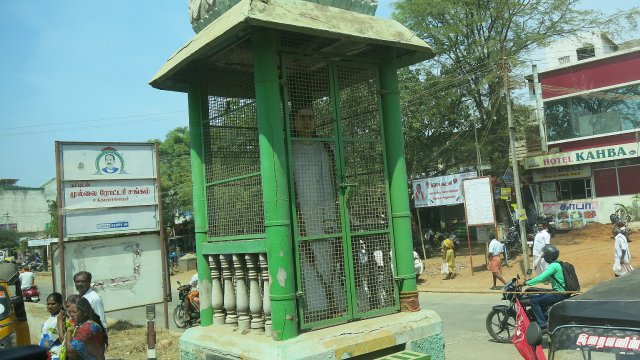 THE HIGHLANDS
Steep Curves ~ Switchbacks ~ Power Dam Penstocks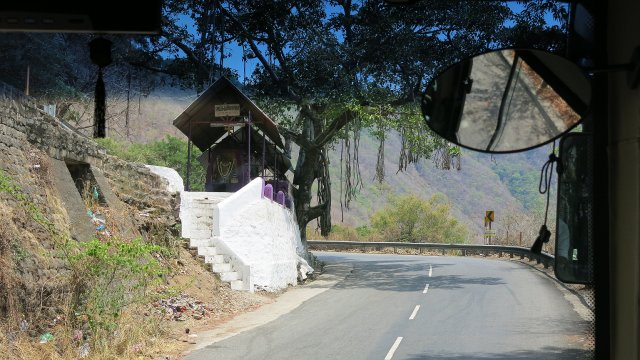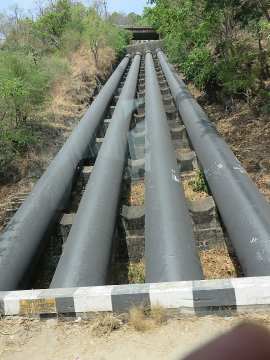 .


.



HIGHWAY TRAFFIC AND VIEWS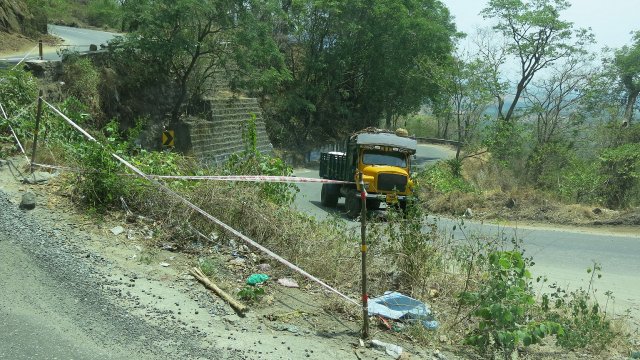 .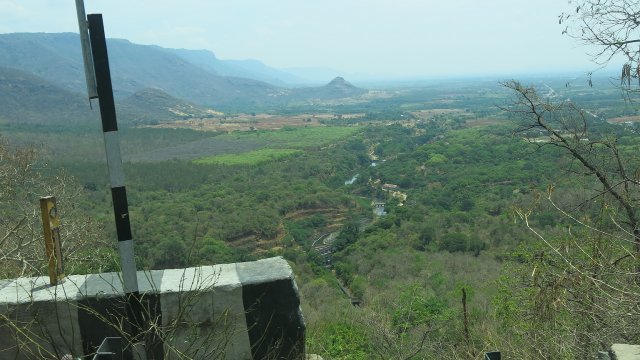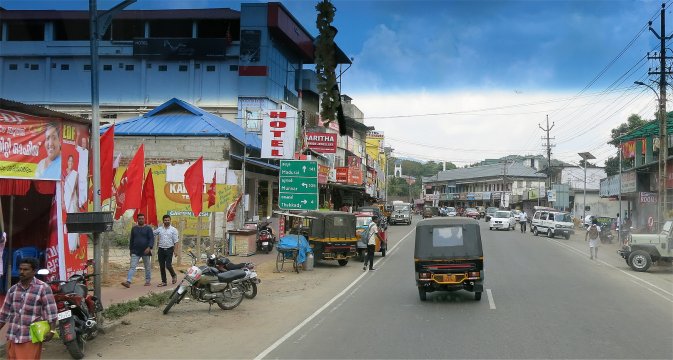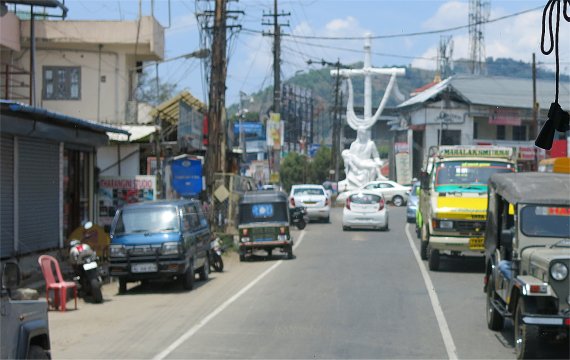 RELIGIOUS STATUE ON A STREET CORNER



MICHAEL'S INN, THEKKADY A STREET CORNER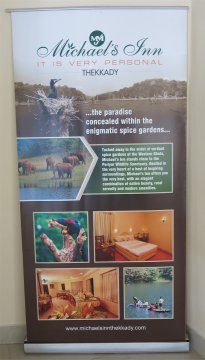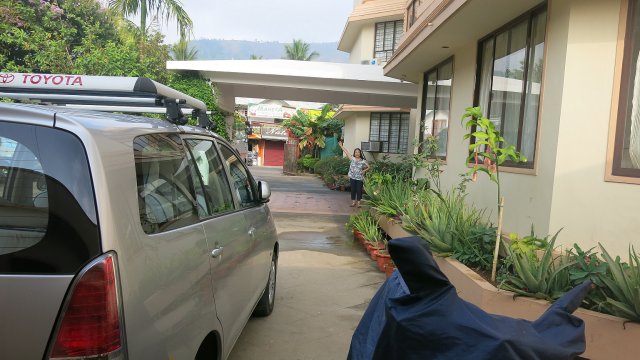 BACK TO SOUTH INDIA CONTENTS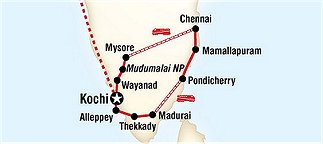 www.hillmanweb.com/india/south



BACK TO MAIN INDIA INTRO PAGE






.
Web Design: Bill Hillman: hillmans@wcgwave.ca
Bill and Sue-On Hillman Eclectic Studio
hillmanweb.com