Bill and Sue-On Hillman: A 50-Year Musical Odyssey
www.hillmanweb.com/book :: www.hillmanweb.com/book/gigs

HILLMAN INDIA ADVENTURE
www.hillmanweb.com/india :: www.hillmanweb.com/india/south
South India: Gallery 34b
ALLEPPEY BACKWATER III
Views from the dike
www.hillmanweb.com/india/south/s34b.html

CONTENTS
PHOTO GALLERIES and TRAVEL NOTES
01 | 02 | 03 | 04 | 05 | 06 | 07 | 08 | 09 | 10 | 11 | 12 | 13 | 14 | 15 | 16 | 17 | 18 | 19 | 20 |
21 | 22 | 23 | 24 | 25 | 26 | 27 | 28 | 29 | 30 | 31 | 32 | 33 | 34 |

All along the walk, there were many varieties of bananas (23 varieties) and coconut palms (which is the second cash crop besides rice). Some of the homes are lovely, but then, many are in terrible condition. We just cannot imagine living with water surrounding the house up to the door steps, often with lots of garbage floating about. The islands are susiding, and some of these homes will be eventually be underwater. Our landlady said that in her youth, when the house was built, there were 10 steps up to the house from the waterís edge. Now, the water is up to the fourth. They will have to shore up the dikes soon.

As the evening cooled off, we saw two men up in the coconut trees. They were tapping the blossom ends and sap for coconut liquor or palm wine (toddy). Itís collected in jugs and taken to a special pub and sometimes offered for private sale. The alcohol content starts off at 2% but increases to 8% almost overnight. The jugs canít be capped as they will blow the top off. Sanjay had some for tasting with our supper. Some were quite put-off with the smell and needed three or more fingerling bananas to get rid of the taste. LOL!

All along the walk, Mr. Thomas gave the history of the area. We met up with a couple of young girls on a bridge from another village. That village was not as fortunate to have had the dike built by the government. Much of the field area was under water.

A bridge to an adjoining island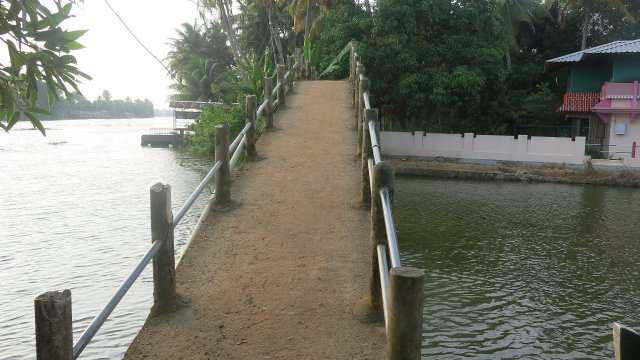 .


A government boat that supplies the islanders with fresh water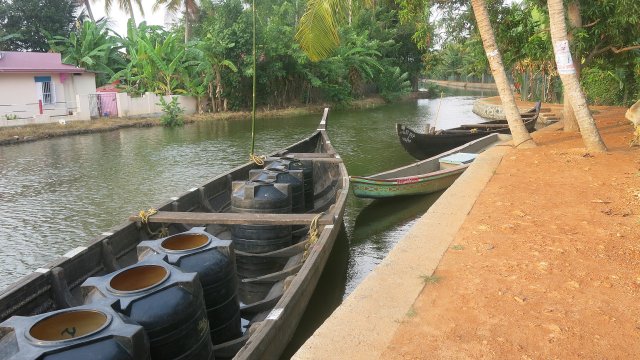 .


More scenes along the way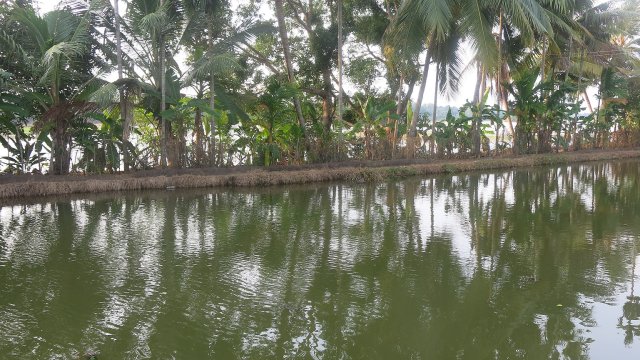 .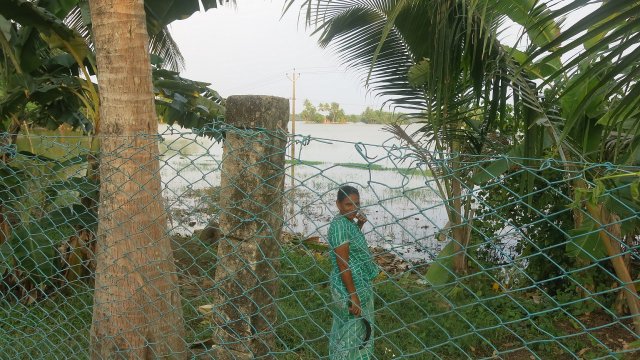 .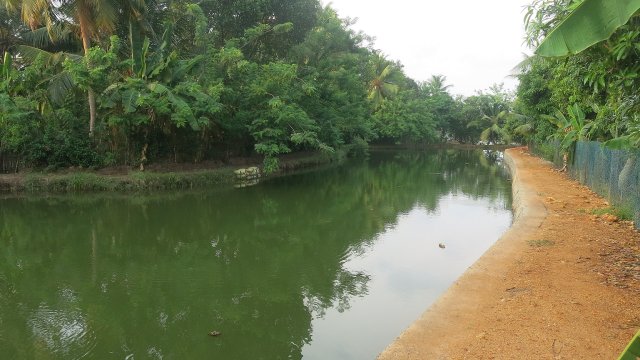 .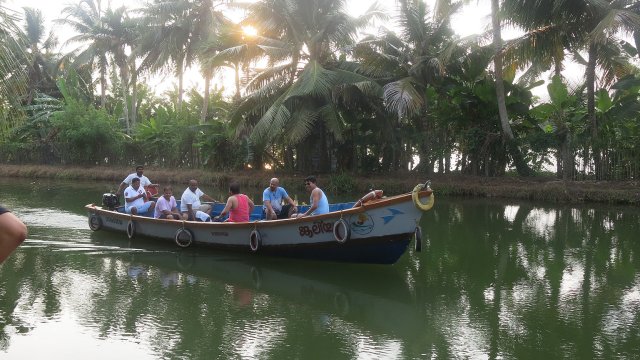 .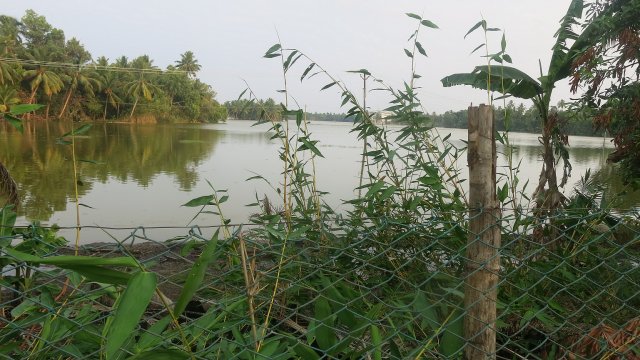 .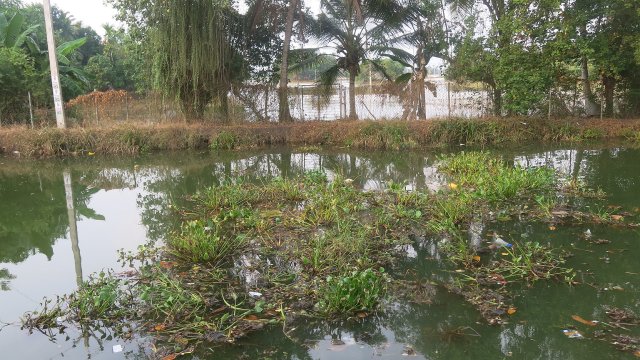 .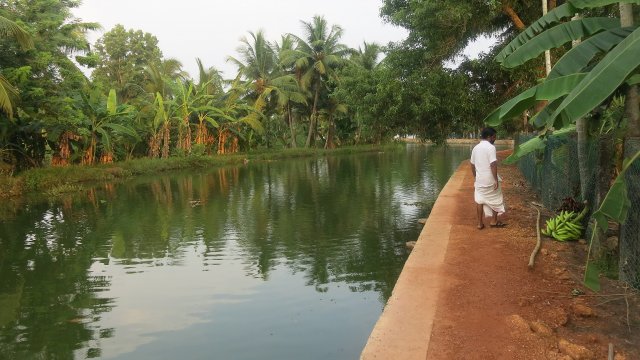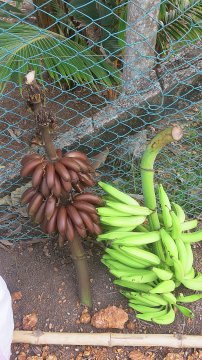 .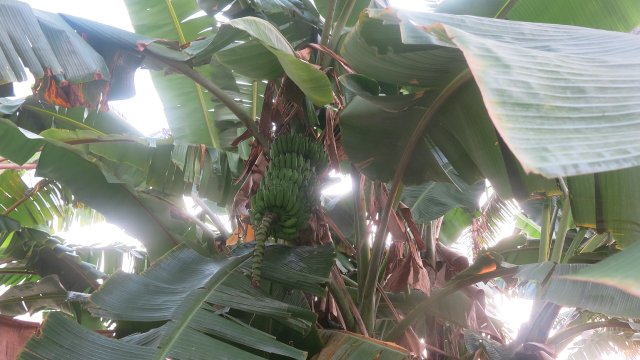 .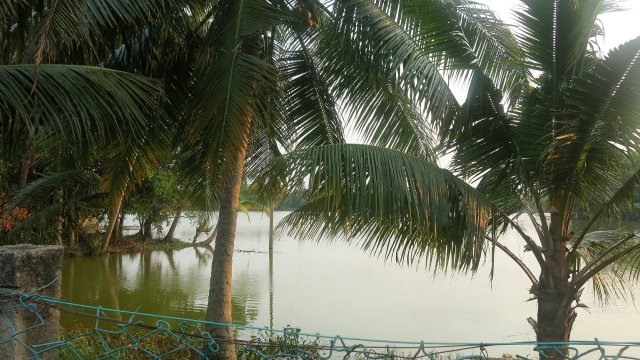 .


.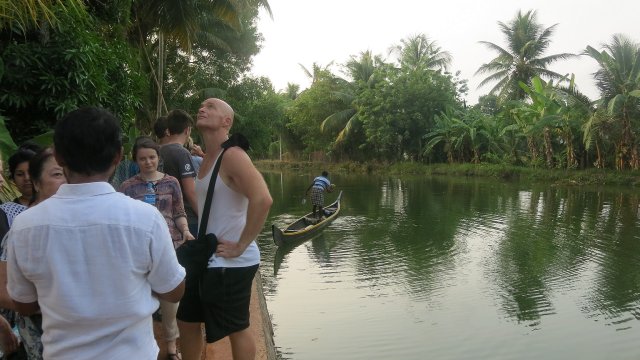 .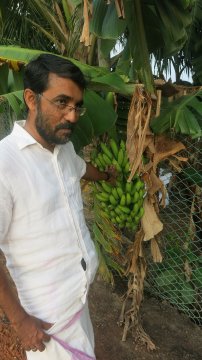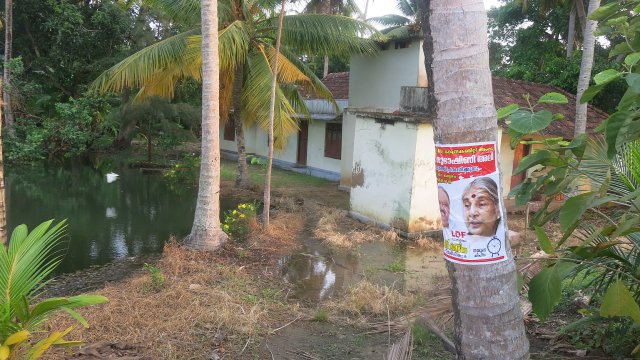 .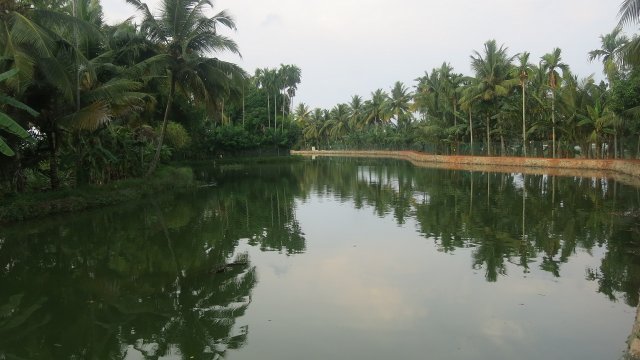 .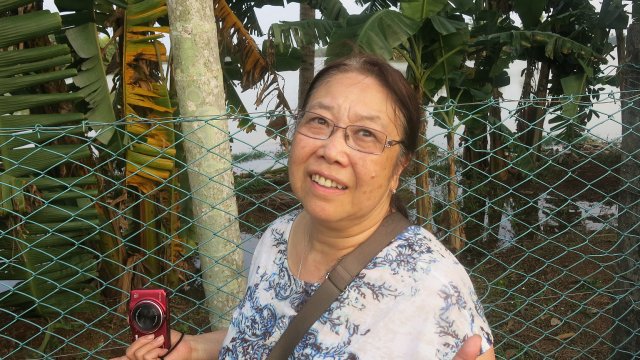 .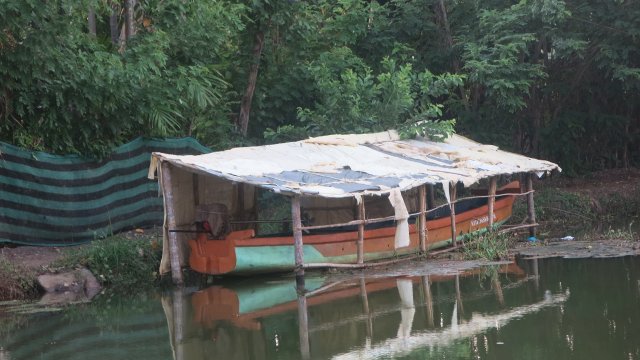 .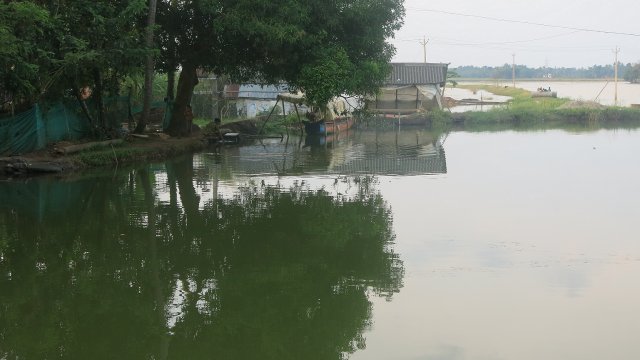 .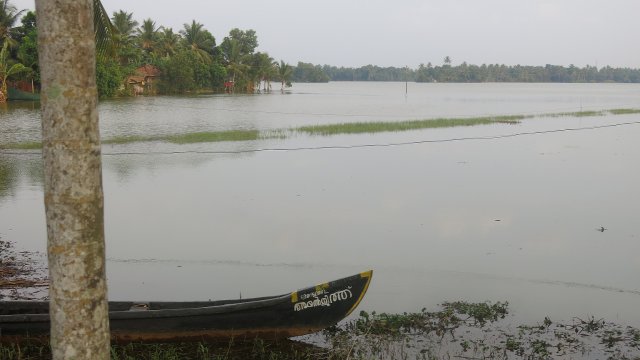 .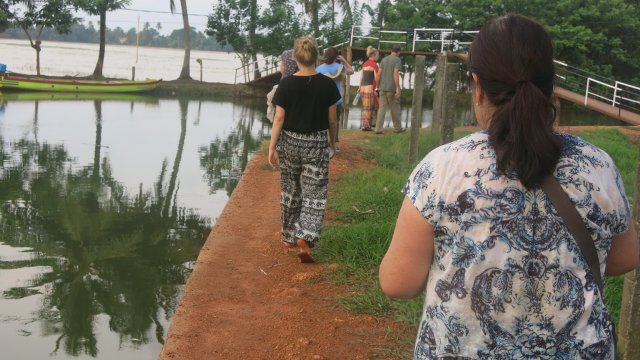 .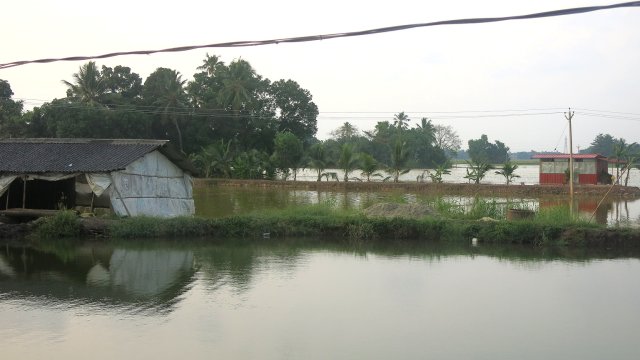 .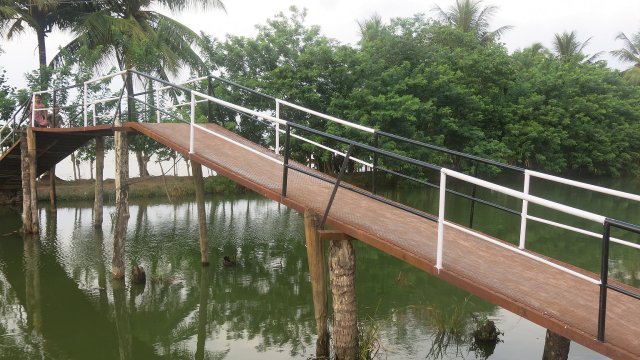 .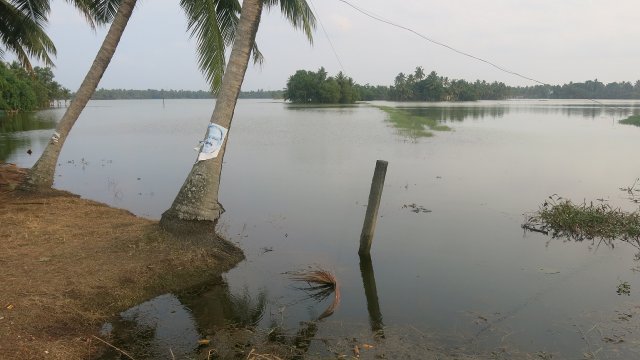 .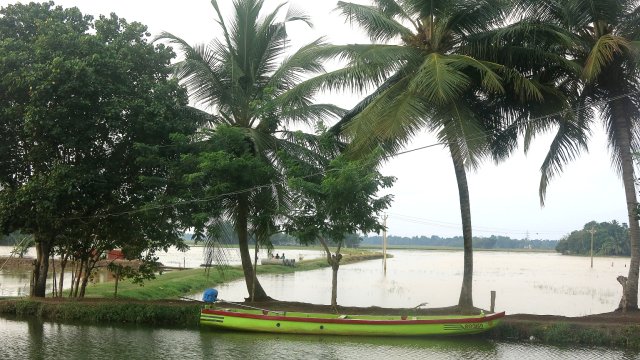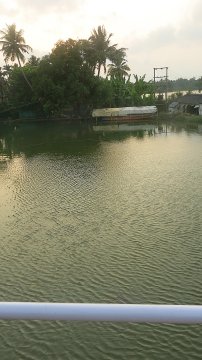 .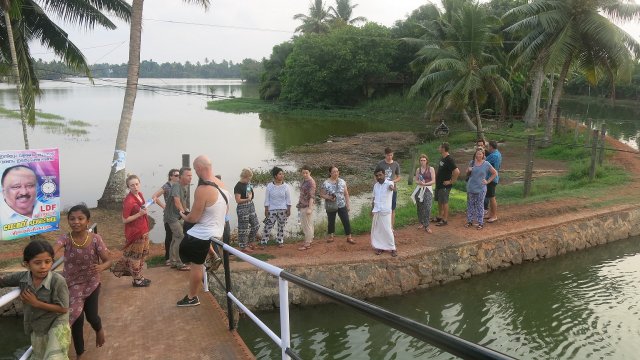 .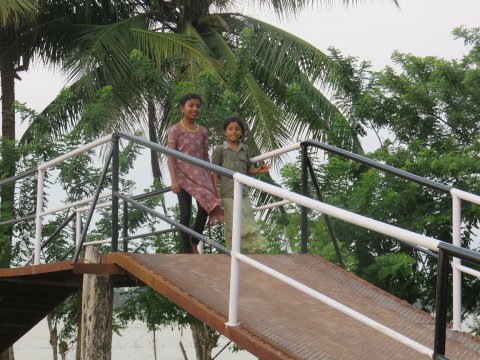 .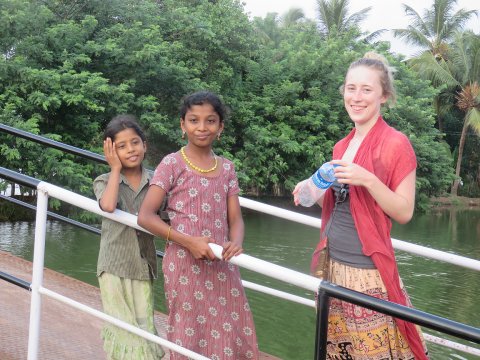 .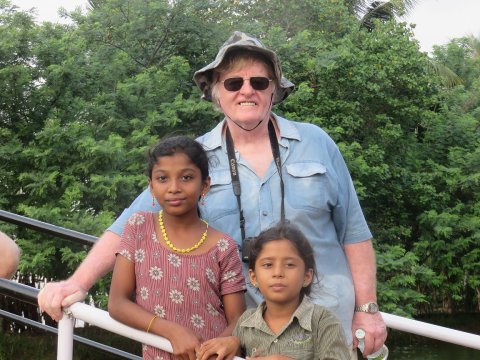 ..




BACK TO SOUTH INDIA CONTENTS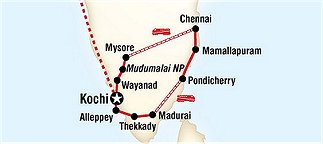 www.hillmanweb.com/india/south



BACK TO MAIN INDIA INTRO PAGE






.
Web Design: Bill Hillman: hillmans@wcgwave.ca
Bill and Sue-On Hillman Eclectic Studio
hillmanweb.com