Bill and Sue-On Hillman: A 50-Year Musical Odyssey
www.hillmanweb.com/book :: www.hillmanweb.com/book/gigs

HILLMAN INDIA ADVENTURE
www.hillmanweb.com/india :: www.hillmanweb.com/india/south
South India: Gallery 34c
ALLEPPEY BACKWATER IV
Sunset Views of the waterways
www.hillmanweb.com/india/south/s34c.html

CONTENTS
PHOTO GALLERIES and TRAVEL NOTES
01 | 02 | 03 | 04 | 05 | 06 | 07 | 08 | 09 | 10 | 11 | 12 | 13 | 14 | 15 | 16 | 17 | 18 | 19 | 20 |
21 | 22 | 23 | 24 | 25 | 26 | 27 | 28 | 29 | 30 | 31 | 32 | 33 | 34 |

Just when we didn't think we could take another step, we were picked up by a long canoe - all 15 of us, plus Sanjay. Mr. Thomas and the boatman were seated. As Sue-On was climbing in, her foot slipped on the water and went under the slats -- a nice bruise on the instep, but not too much damage.

It was a slow relaxing cruise in the dark. We could see the tiny lights of the houses and hear people bathing in the water. After a while, Mr. Thomas started singing a folksong. It was echoed by Sanjay and the boatman with some basic rhythm tapped out by Mr. Thomas and Bill and me. Of course, Sanjay requested a song from us, so we did Michael Row the Boat as suggested by Mr. Thomas. He sang another song, then taught us the chorus for the final one, in which we all participated.

It was about 8 pm by the time we got back to the house and were served dinner with chicken, etc. That's when some of us tasted the coconut liquor…

We turned in by 10:30 as WiFi couldn't be picked up. The A/C was really loud and kept us awake until we turned it off. Then the village radio started blaring at 6 am!

Sunset
Our cameras do well in low light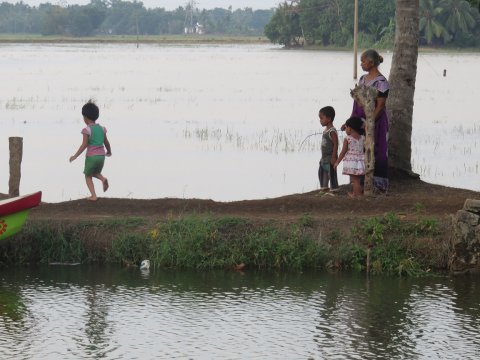 .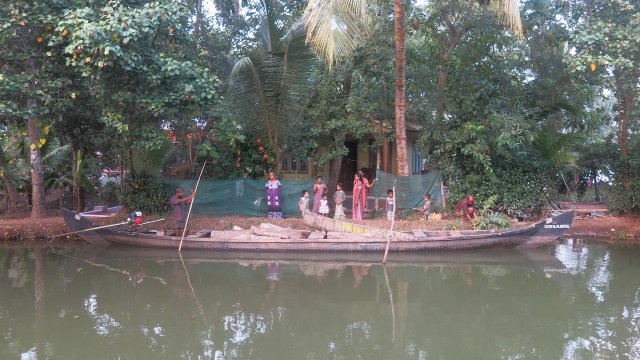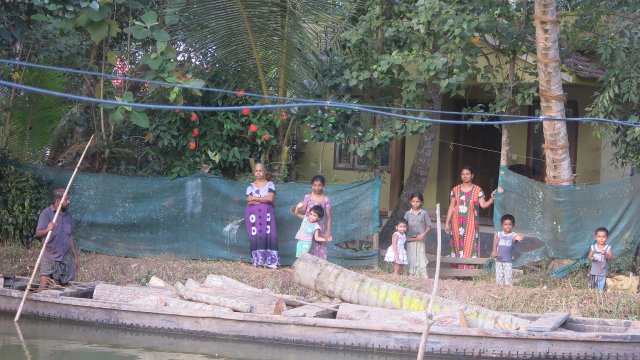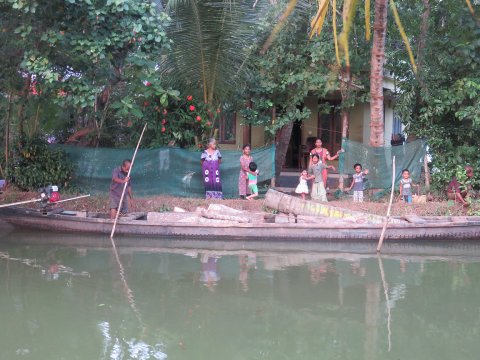 .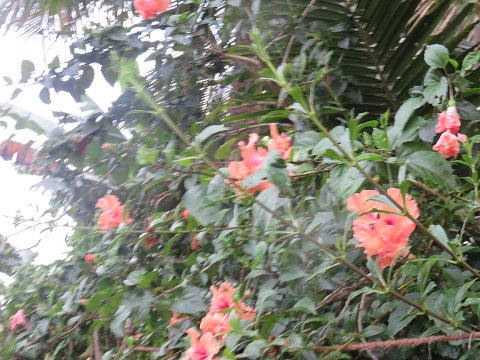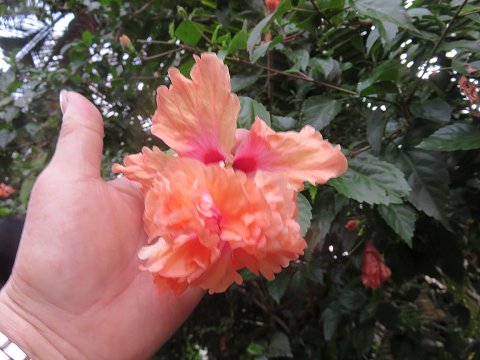 .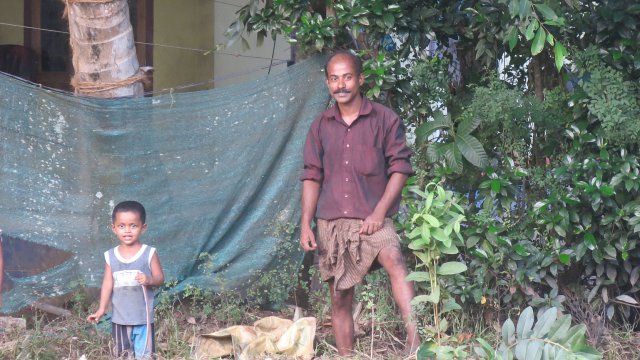 .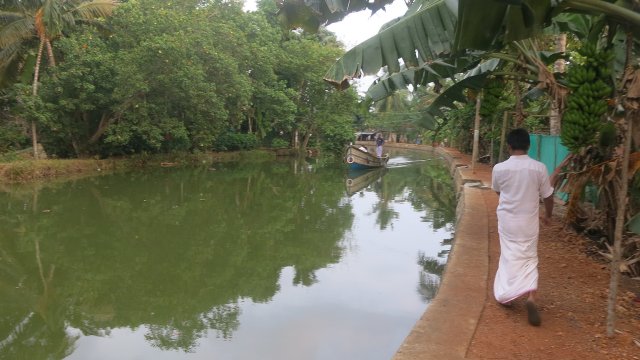 .


.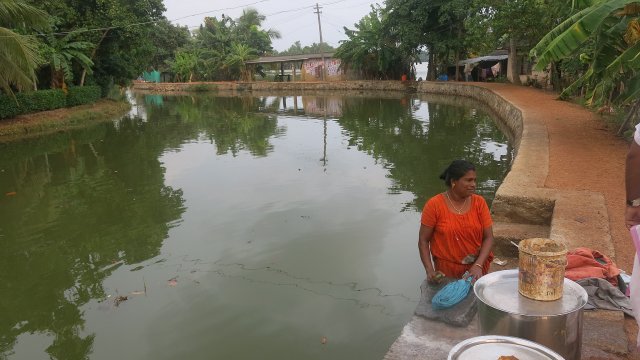 .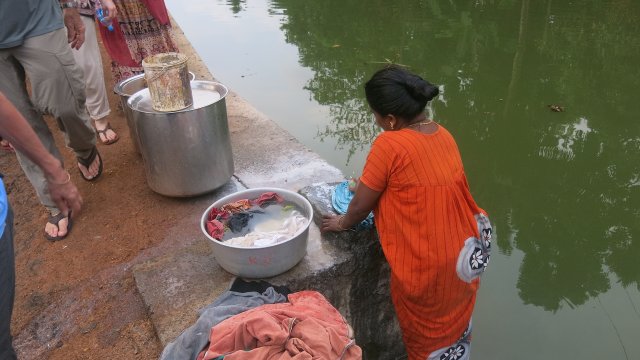 .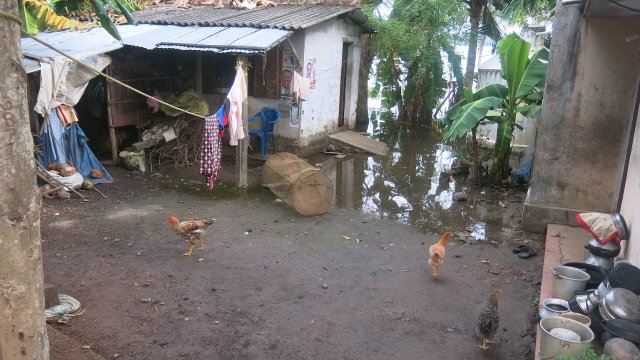 .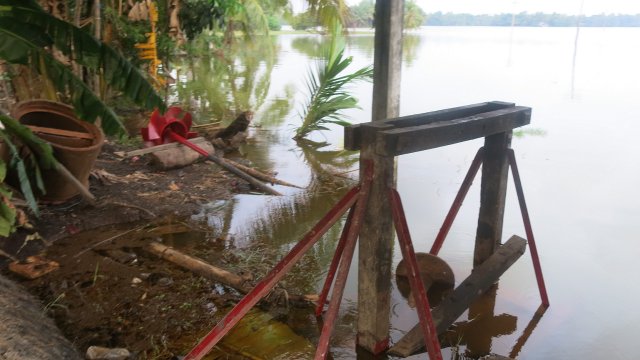 .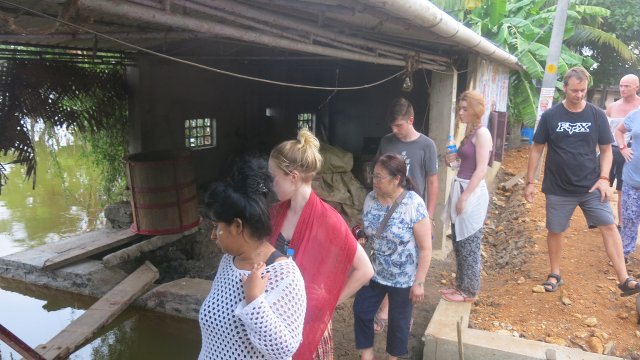 .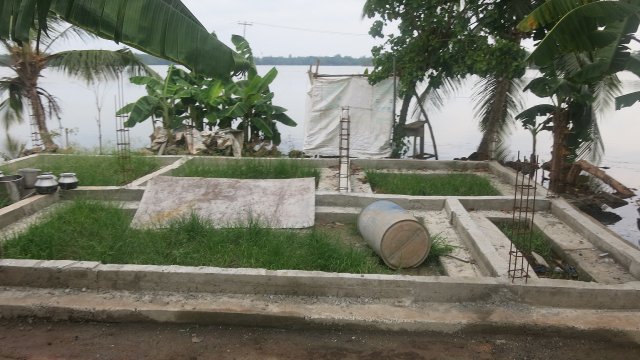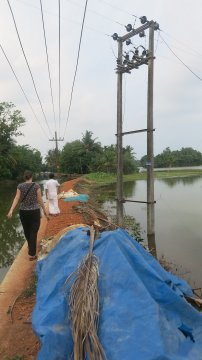 .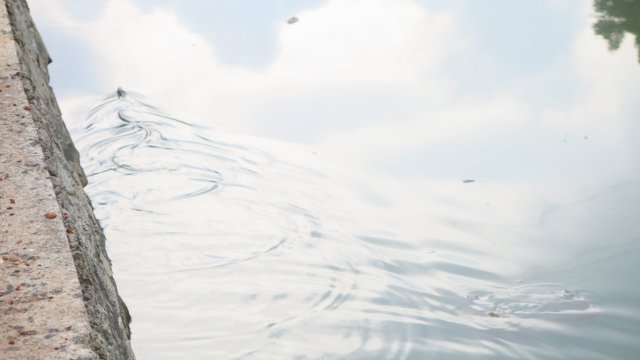 .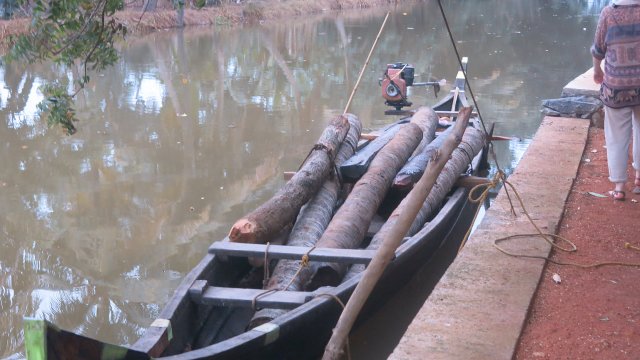 .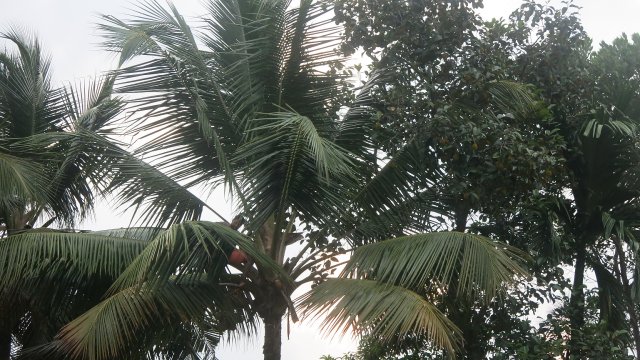 .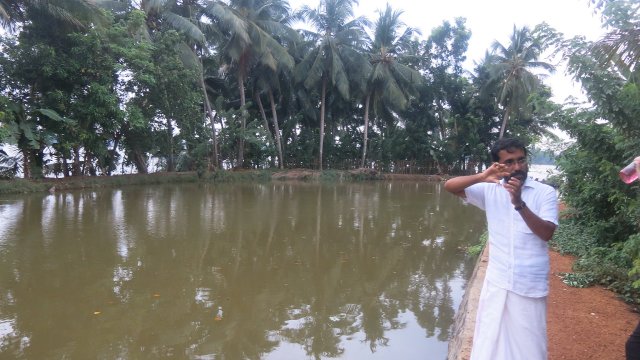 .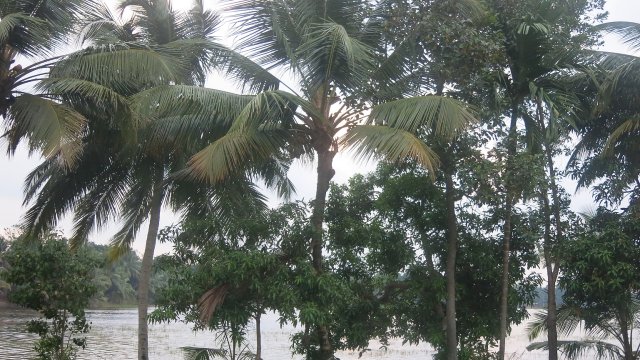 .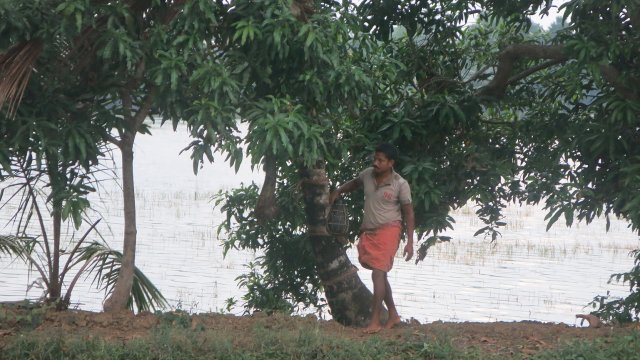 .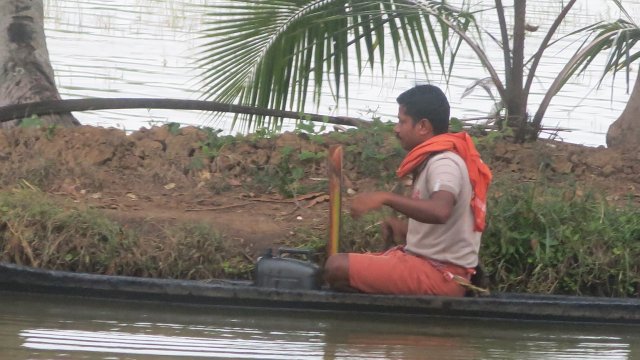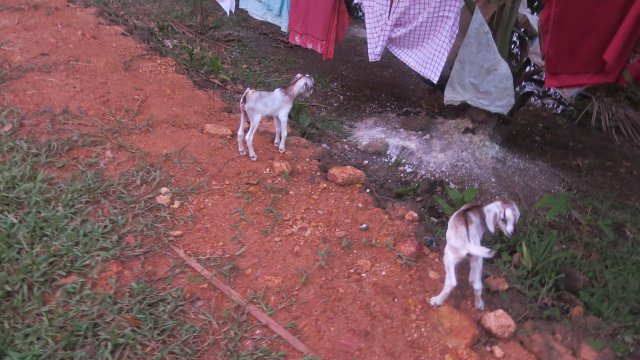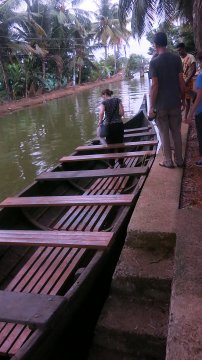 .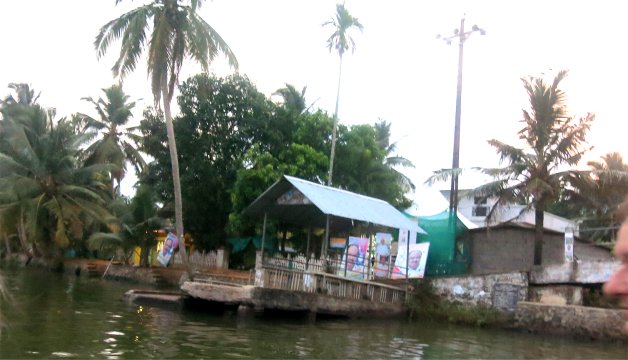 .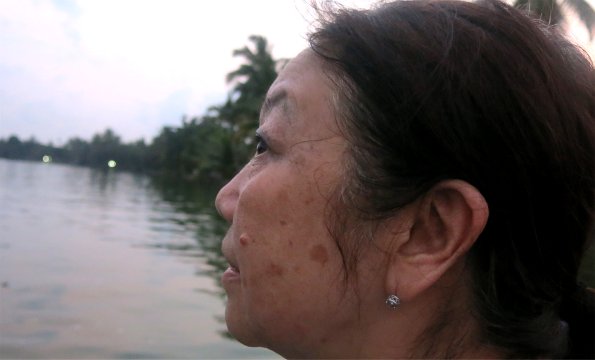 .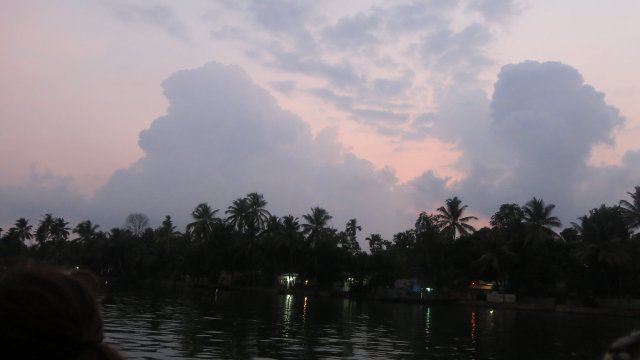 .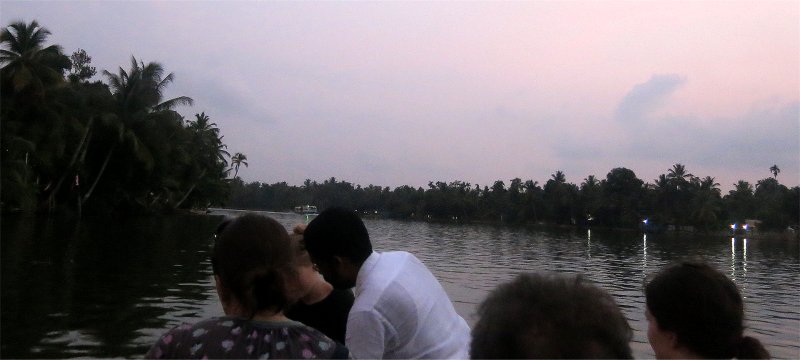 .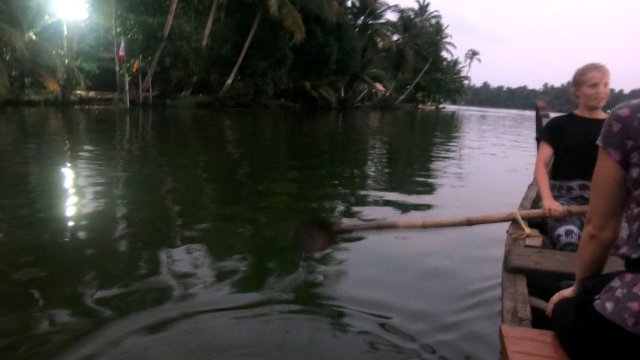 .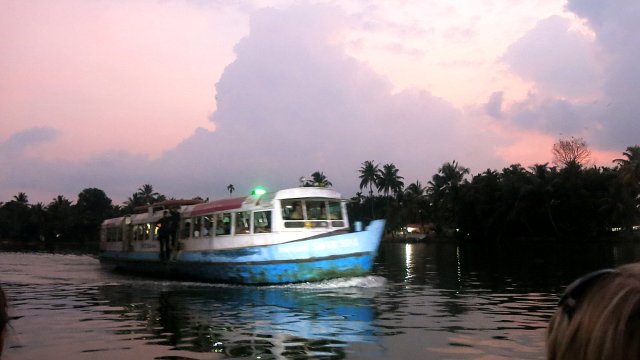 .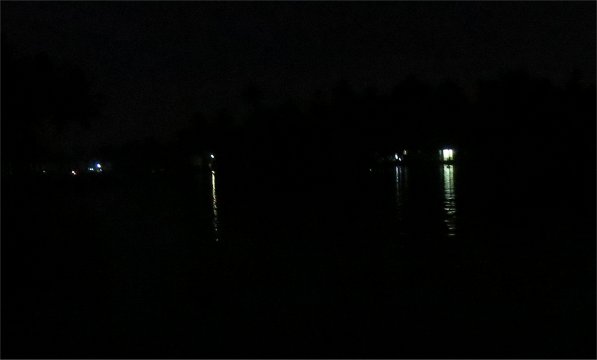 ..



We returned to the homestay for our evening meal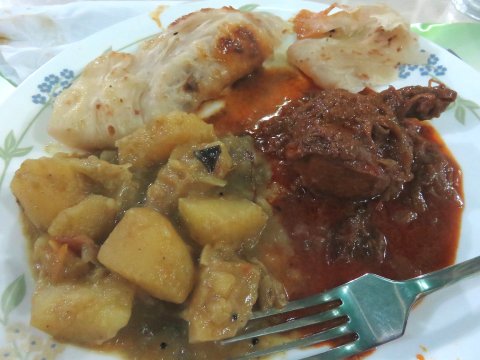 BACK TO SOUTH INDIA CONTENTS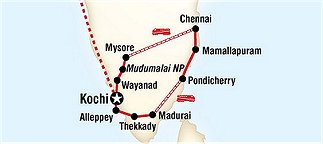 www.hillmanweb.com/india/south



BACK TO MAIN INDIA INTRO PAGE






.
Web Design: Bill Hillman: hillmans@wcgwave.ca
Bill and Sue-On Hillman Eclectic Studio
hillmanweb.com