Bill and Sue-On Hillman: A 50-Year Musical Odyssey
www.hillmanweb.com/book :: www.hillmanweb.com/book/gigs

HILLMAN INDIA ADVENTURE
www.hillmanweb.com/india :: www.hillmanweb.com/india/south
South India: Gallery 35
CRUISING BACK TO KOCHI
www.hillmanweb.com/india/south/s35.html

CONTENTS
PHOTO GALLERIES and TRAVEL NOTES
01 | 02 | 03 | 04 | 05 | 06 | 07 | 08 | 09 | 10 | 11 | 12 | 13 | 14 | 15 | 16 | 17 | 18 | 19 | 20 |
21 | 22 | 23 | 24 | 25 | 26 | 27 | 28 | 29 | 30 | 31 | 32 | 33 | 34 | 35 | 36 |

Breakfast was at 8, and we left on two motorized boats for the 1 ½ hour boat ride to a jetty for our bus ride to Kochi. Along the way saw an endless stream of houseboats. The kettuvallams (Kerala houseboats) in the backwaters are one of the prominent tourist attractions in Kerala. More than 2000 kettuvallams ply the backwaters. The Kerala government has classified the tourist houseboats as platinum, gold and silver.

The kettuvallams were traditionally used as grain barges, to transport the rice harvested in the fertile fields alongside the backwaters. Thatched roof covers over wooden hulls, 100 feet (30 m) in length, provided protection from the elements. At some point in time the boats were used as living quarters by the royalty.

A quick morning shower with an 8-legged friend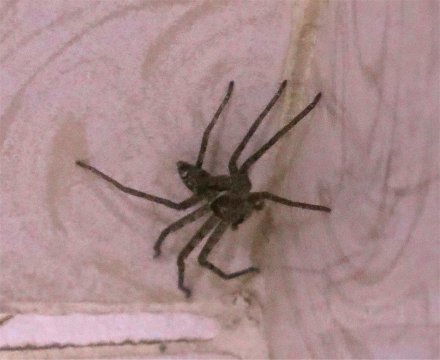 ..


We board our launch to start our cruise to open waters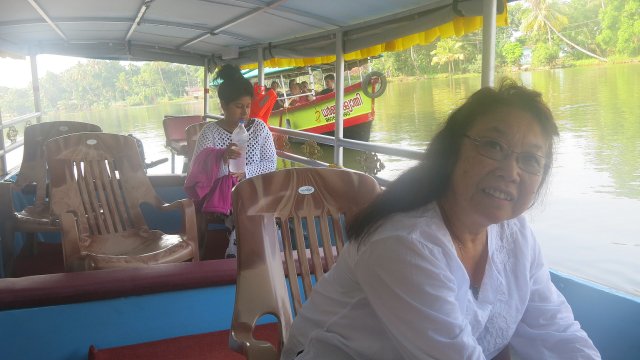 ..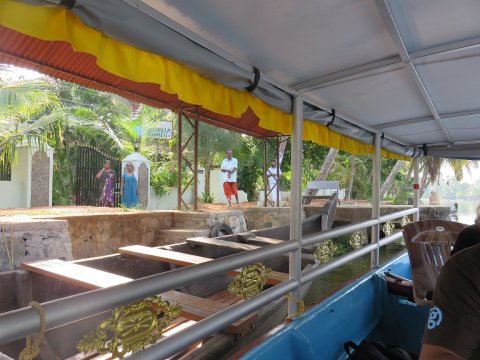 .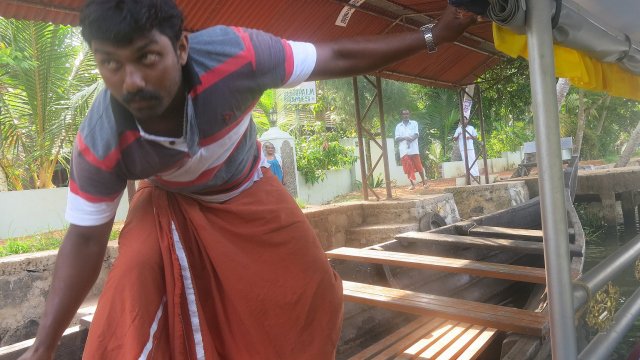 '
.


Our homestay hosts see us off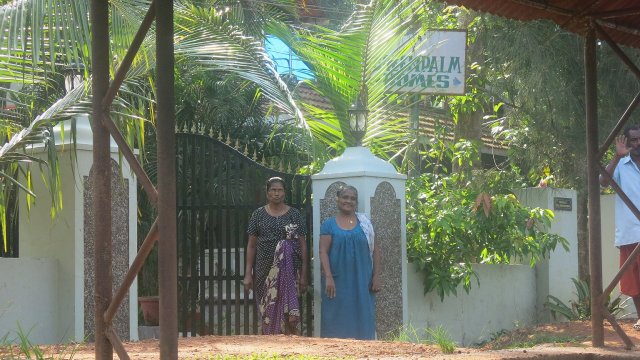 .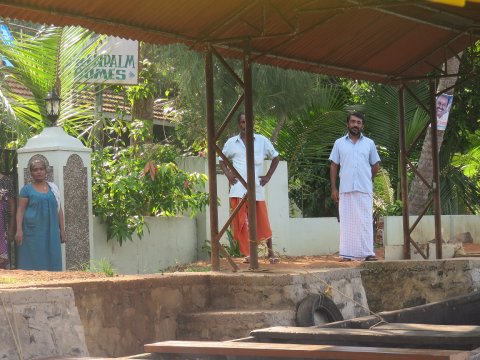 ..


We meet our first houseboat of the day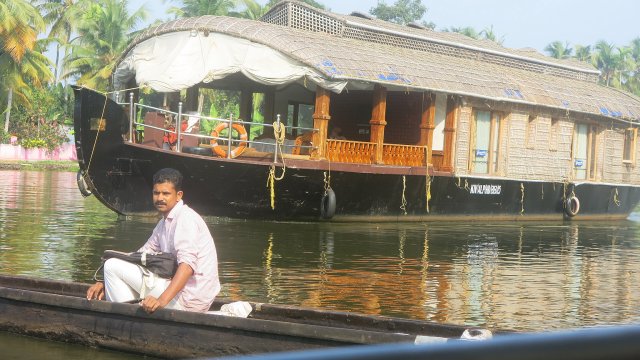 .


The morning wash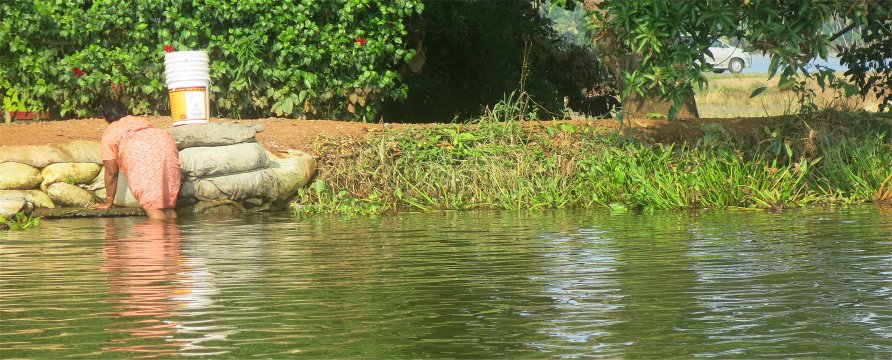 .


Family headed for market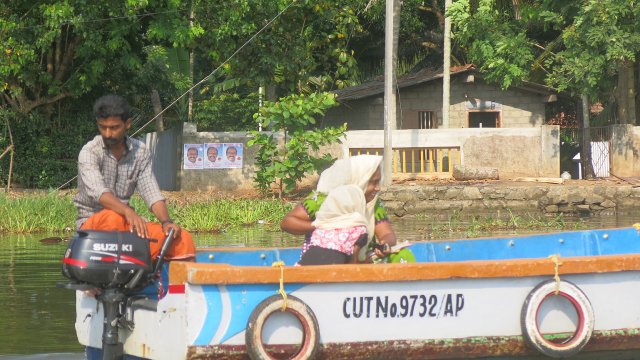 .


A cargo canoe


.


Large homes along the forested shoreline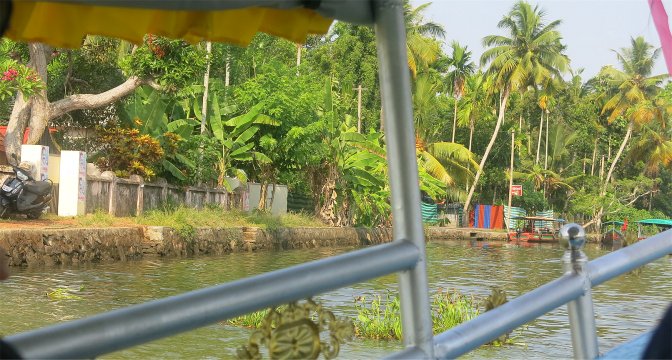 .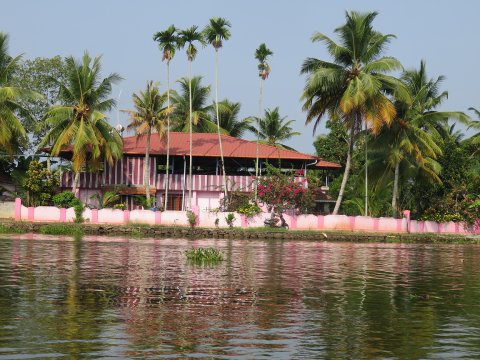 .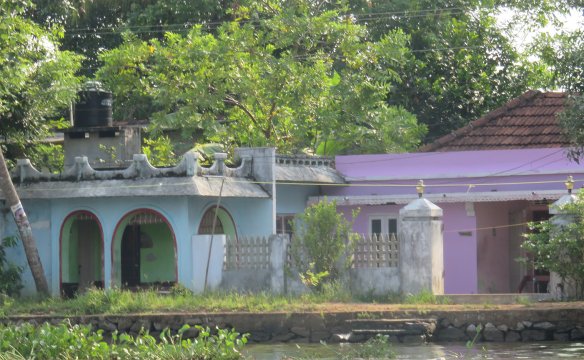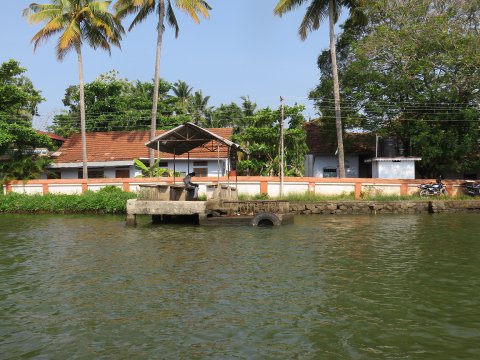 .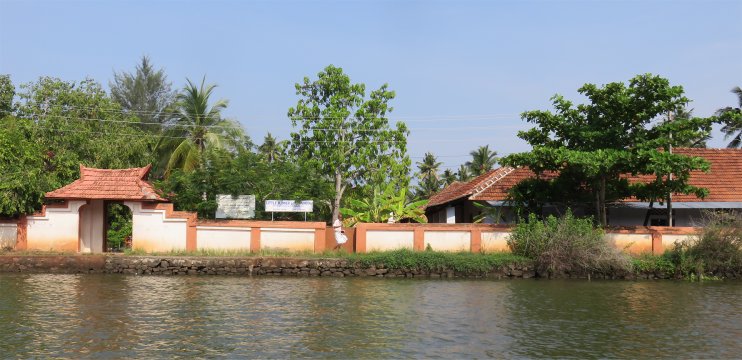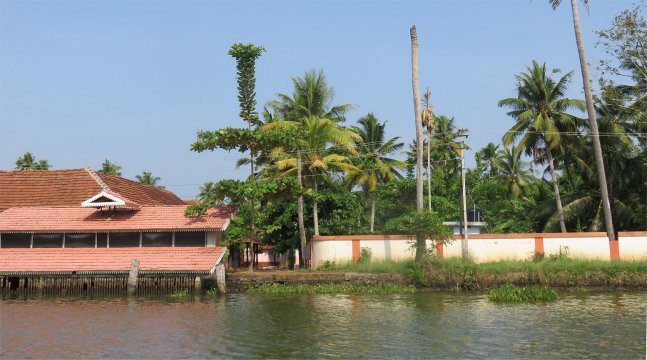 .


Heavy traffic this morning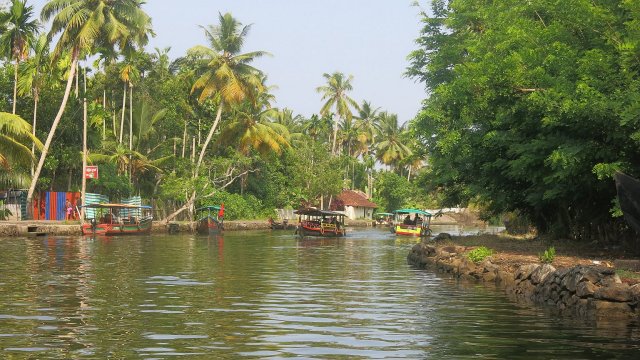 .


Headed for work and bringing in fresh water and timber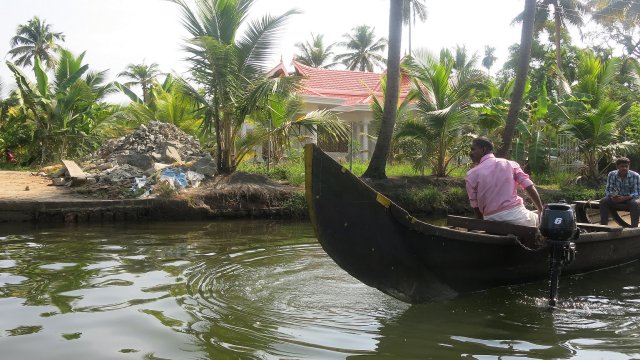 .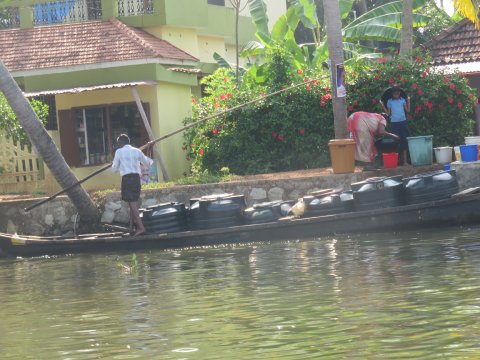 .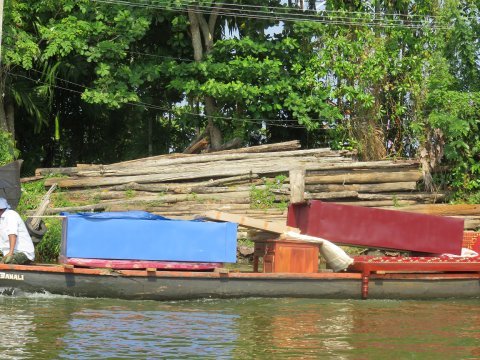 ..


Prosperous House and a not-so prosperous temple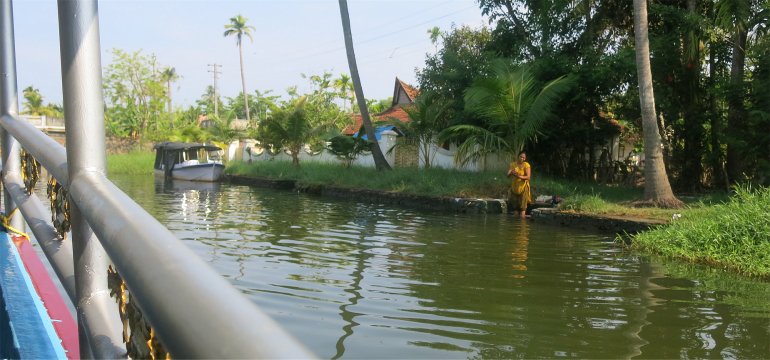 .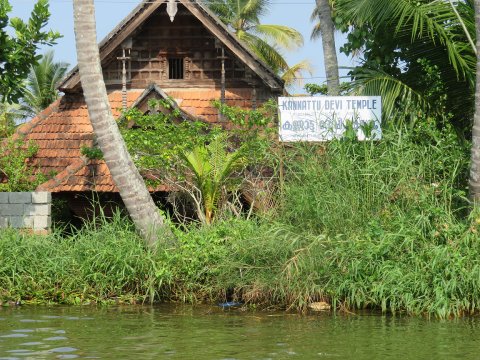 .


Heavy load of building materials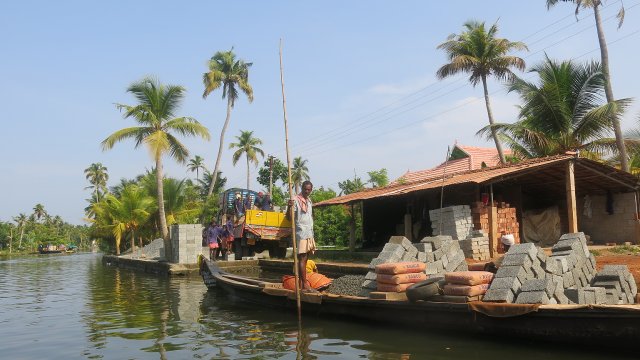 .


Taking a morning dip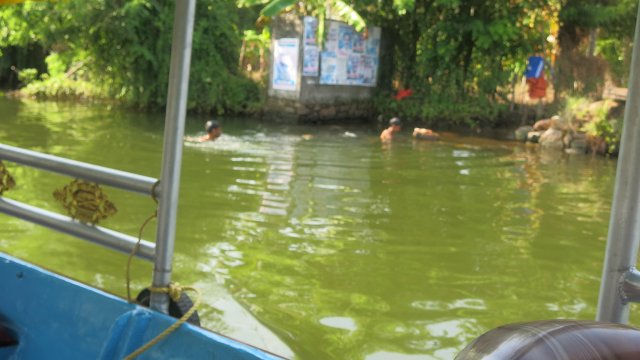 .


Three Bridge Types
Solid bridge over the main channel
and smaller ones over tributaries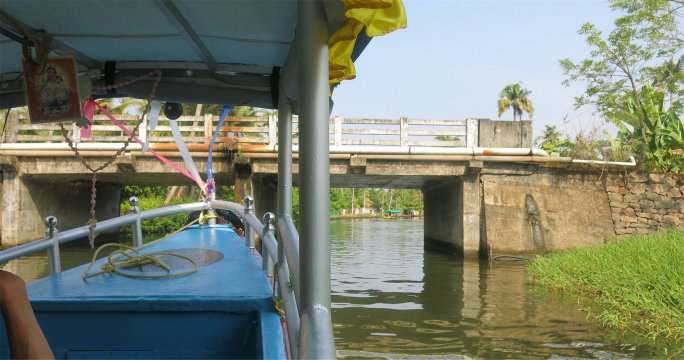 .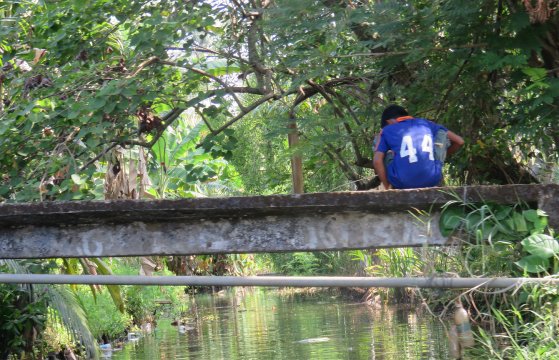 .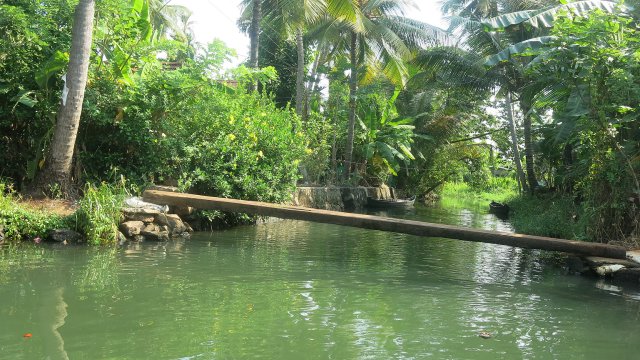 .

Four contrasting shore activities
Abandoned house ~ Hanging the morning wash
Grazing goat ~ Political headquarters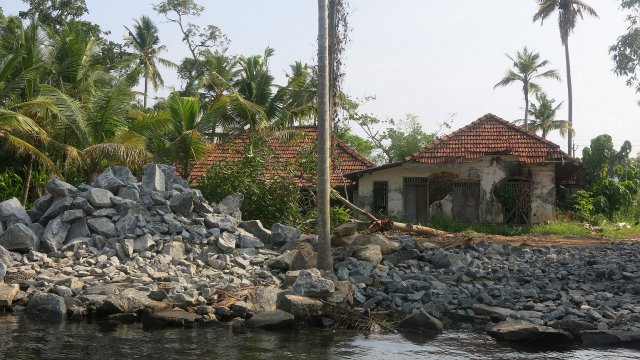 .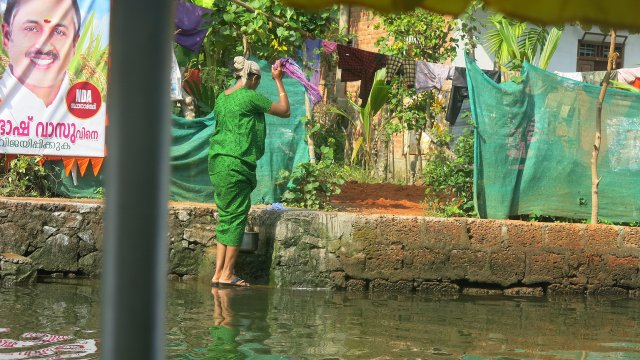 .


BACK TO SOUTH INDIA CONTENTS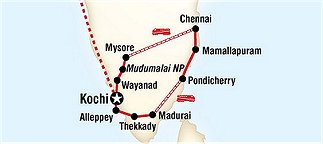 www.hillmanweb.com/india/south



BACK TO MAIN INDIA INTRO PAGE






.
Web Design: Bill Hillman: hillmans@wcgwave.ca
Bill and Sue-On Hillman Eclectic Studio
hillmanweb.com