Bill and Sue-On Hillman: A 50-Year Musical Odyssey
www.hillmanweb.com/book :: www.hillmanweb.com/book/gigs

HILLMAN INDIA ADVENTURE
www.hillmanweb.com/india :: www.hillmanweb.com/india/south
South India: Gallery 35b
CRUISING BACK TO KOCHI III
Dry Land
www.hillmanweb.com/india/south/s35b.html

CONTENTS
PHOTO GALLERIES and TRAVEL NOTES
01 | 02 | 03 | 04 | 05 | 06 | 07 | 08 | 09 | 10 | 11 | 12 | 13 | 14 | 15 | 16 | 17 | 18 | 19 | 20 |
21 | 22 | 23 | 24 | 25 | 26 | 27 | 28 | 29 | 30 | 31 | 32 | 33 | 34 | 35 |

It was relaxing through the backwater with its network of channels, etc., but after the two-hour ride on the bus back to our hotel, we were worn out! Bill had finally succumbed to the chest cold and cough that had plagued Sue-On others in our party. That, along with some motion-sickness, put him in bed for most of the afternoon.

Since we'd had a month of sightseeing we decided to take a room to relax in as we wouldn't leave for the airport until midnight. Quite a few were leaving a few hours earlier than us for their flights back to England, USA, and others onto holidays elsewhere. Five of us took a van at midnight for our 4 am flights. Barlzae was on the same flight as us for Dubai so we had a good visit at the airport. We planned to have our luggage checked through to Toronto so we wouldn't have to worry about it during our long stopover in Dubai.

Two-hour bus ride back to our Kochi hotel
Sue-On offers treats
Shotgun rider on the alert for marauding bugs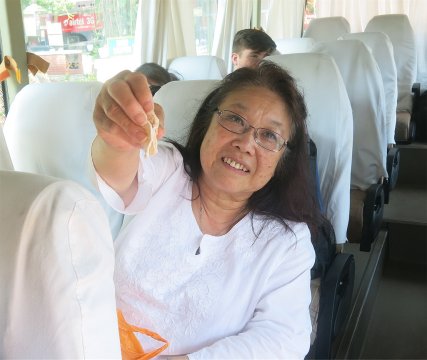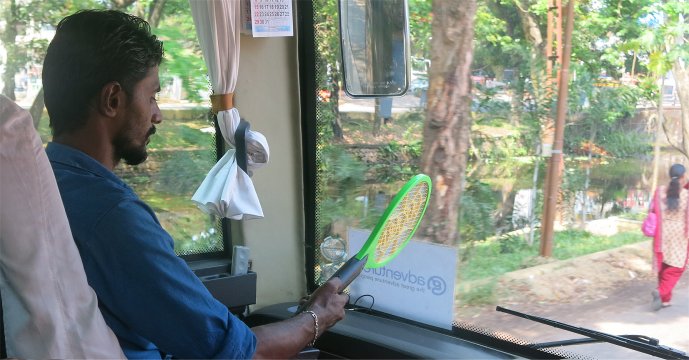 ..


A definite change of scenery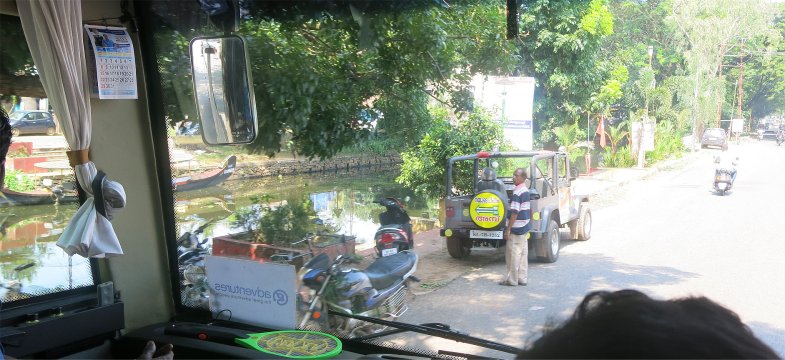 ..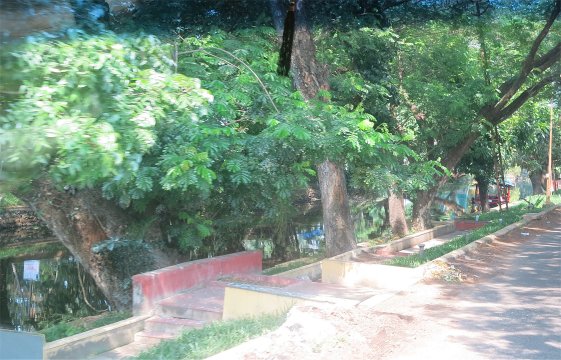 .


The ever-present political posters and churches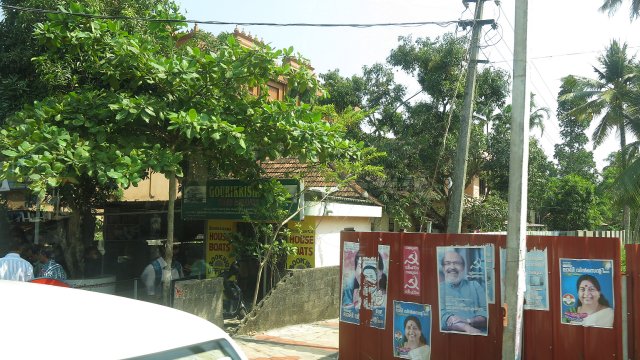 .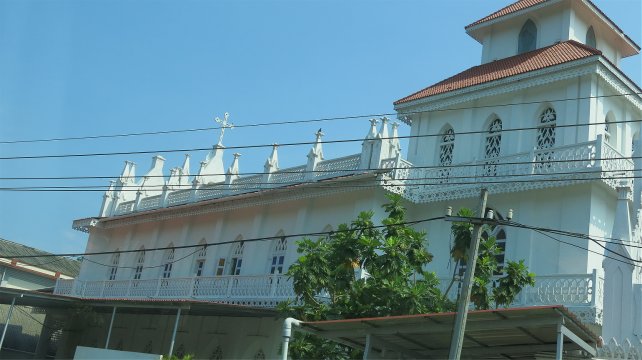 .


Roadside stop for a pee break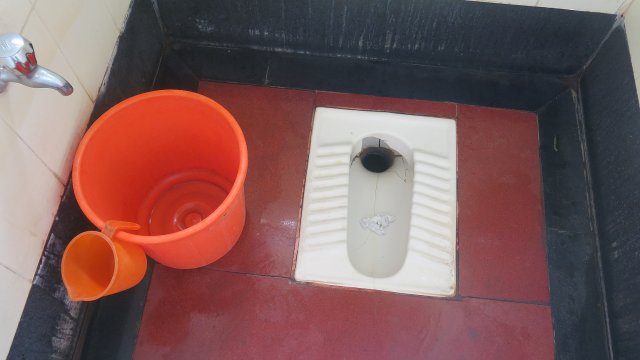 .


Lush tropical foliage everywhere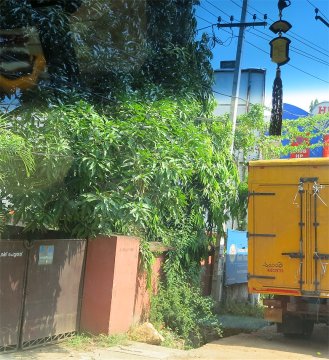 .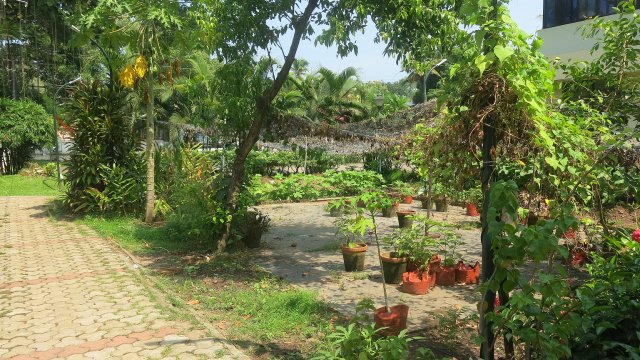 .


50 kilometres out of Kochi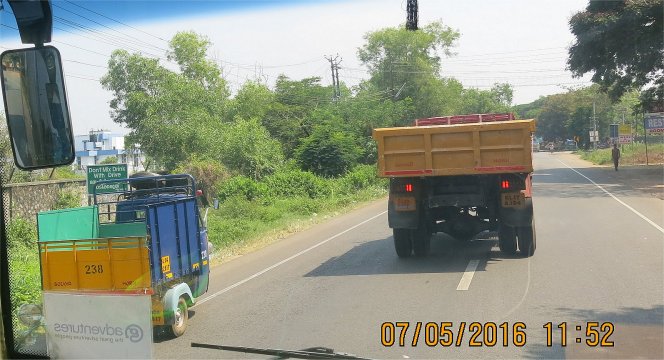 .
.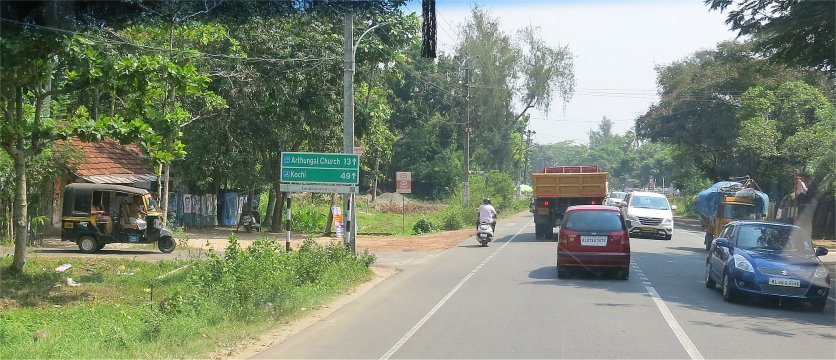 .


Co-Pilot has deadly aim with his bug zapper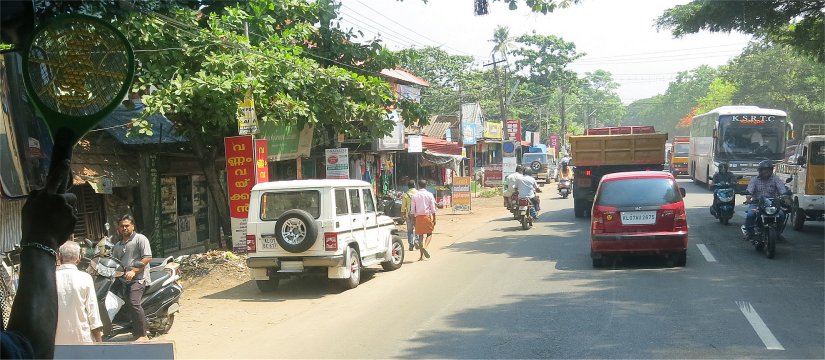 .
Nearing Kochi
Long bridges and Chinese fishing nets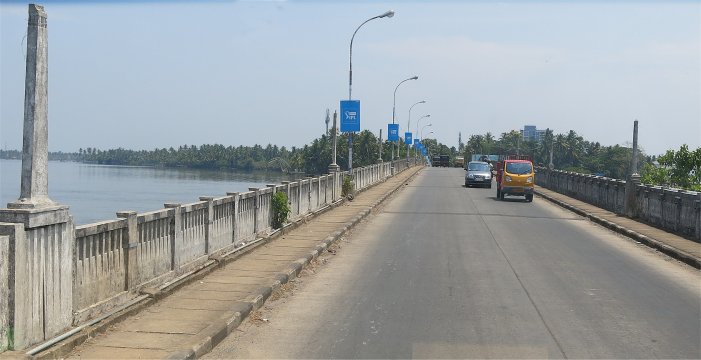 .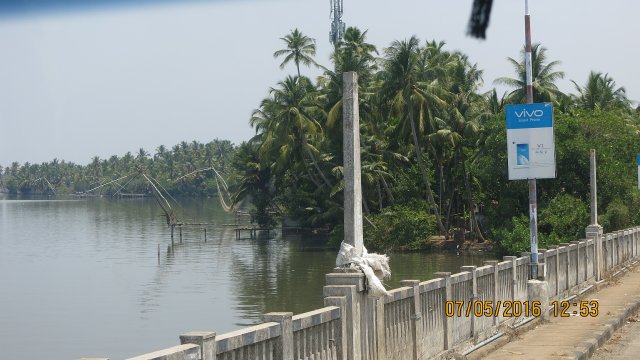 .


Increase in traffic as we approach our Fort Kochi hotel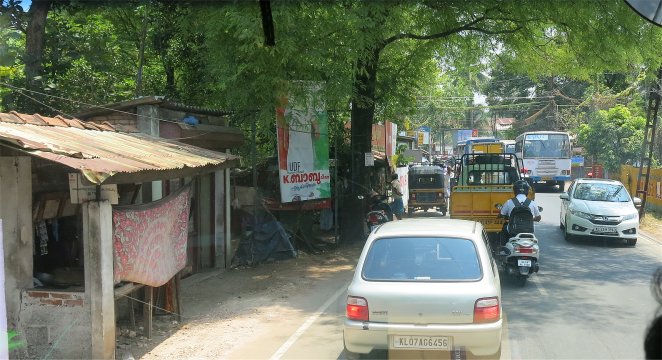 .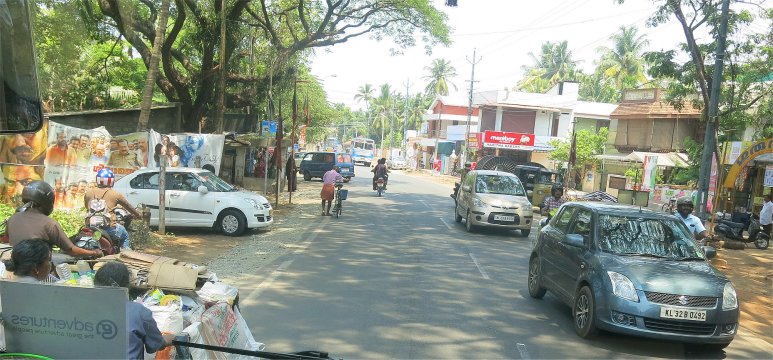 .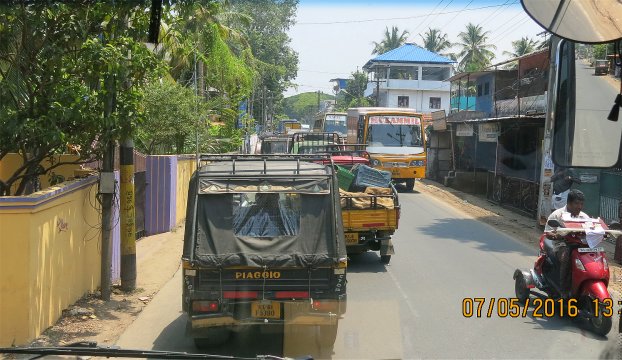 .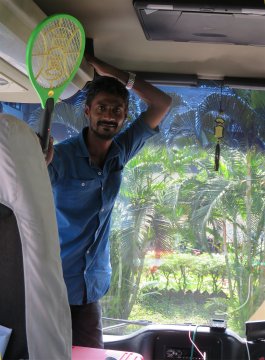 .


Meal time and day-long rest before leaving for the airport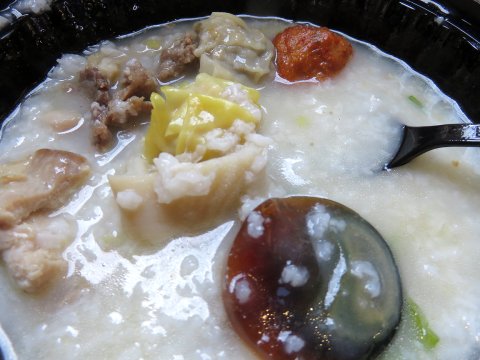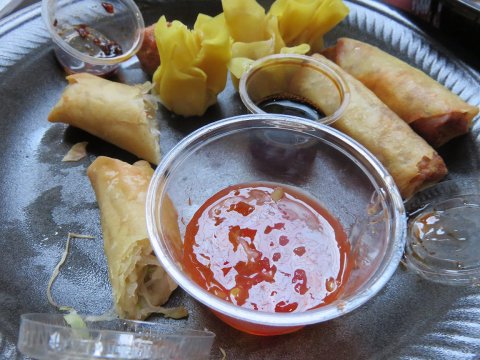 .


Petrol stop during the drive to the airport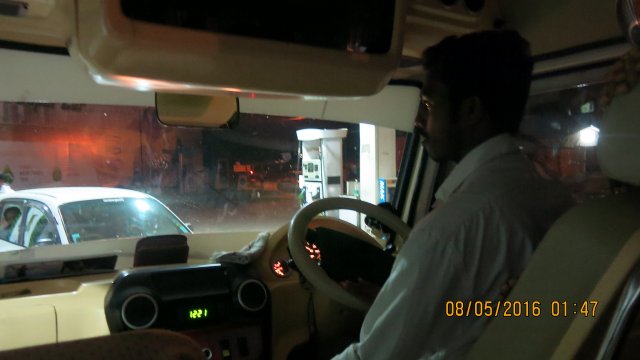 .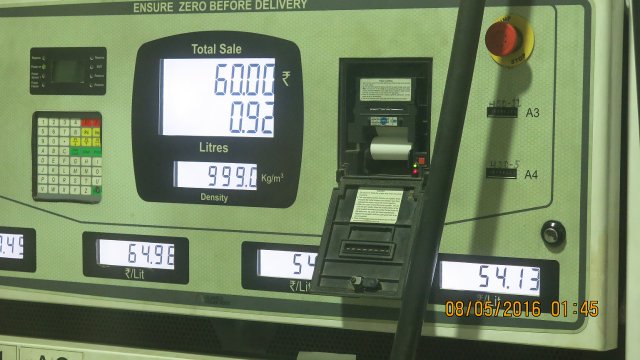 .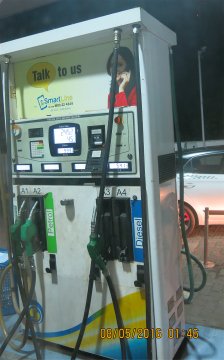 .


A bit of a snooze during the long shuttle ride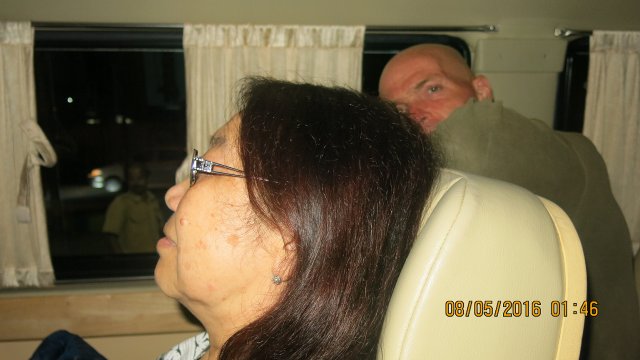 BACK TO SOUTH INDIA CONTENTS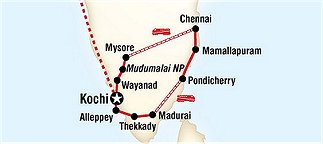 www.hillmanweb.com/india/south



BACK TO MAIN INDIA INTRO PAGE






.
Web Design: Bill Hillman: hillmans@wcgwave.ca
Bill and Sue-On Hillman Eclectic Studio
hillmanweb.com