Bill and Sue-On Hillman: A 50-Year Musical Odyssey
www.hillmanweb.com/book :: www.hillmanweb.com/book/gigs

HILLMAN INDIA ADVENTURE
www.hillmanweb.com/india :: www.hillmanweb.com/india/south
South India: Gallery 35a
CRUISING BACK TO KOCHI II
Past Houseboats to Open Water
www.hillmanweb.com/india/south/s35a.html

CONTENTS
PHOTO GALLERIES and TRAVEL NOTES
01 | 02 | 03 | 04 | 05 | 06 | 07 | 08 | 09 | 10 | 11 | 12 | 13 | 14 | 15 | 16 | 17 | 18 | 19 | 20 |
21 | 22 | 23 | 24 | 25 | 26 | 27 | 28 | 29 | 30 | 31 | 32 | 33 | 34 | 35 | 36 |

Converted to accommodate tourists, the houseboats have become floating cottages having a sleeping area, with western-style toilets, a dining area and a sit out on the deck. Most tourists spend the night on a houseboat. Food is cooked on board by the accompanying staff – mostly having a flavour of Kerala. The houseboats are of various patterns and can be hired as per the size of the family or visiting group. The living-dining room is usually open on at least three sides providing a grand view of the surroundings, including other boats, throughout the day when it is on the move.

It is brought to a standstill at times of taking food and at night. After sunset, the boat crew provide burning coils to drive away mosquitoes. Ketuvallams are motorised but generally proceed at a slow speed for smooth travel. All ketuvallams have a generator and most bedrooms are air-conditioned. At times, as per demand of customers, electricity is switched off and lanterns are provided to create a rural setting.

Houseboats galore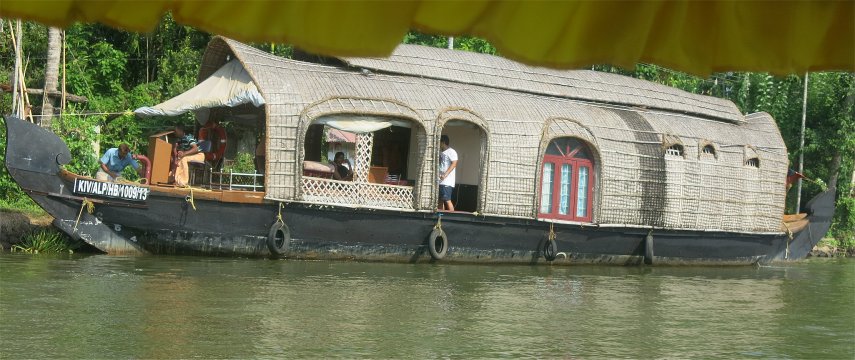 .


.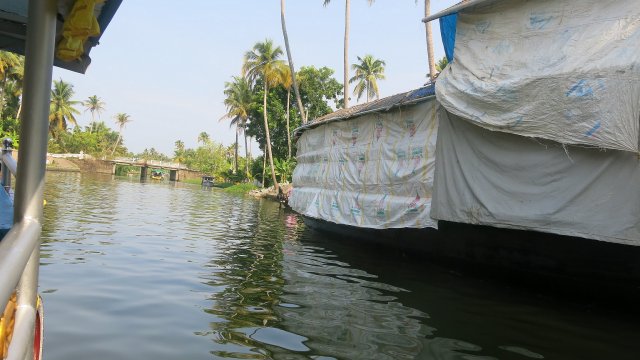 .



.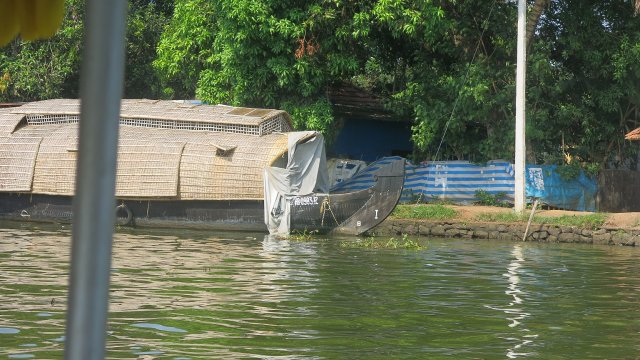 .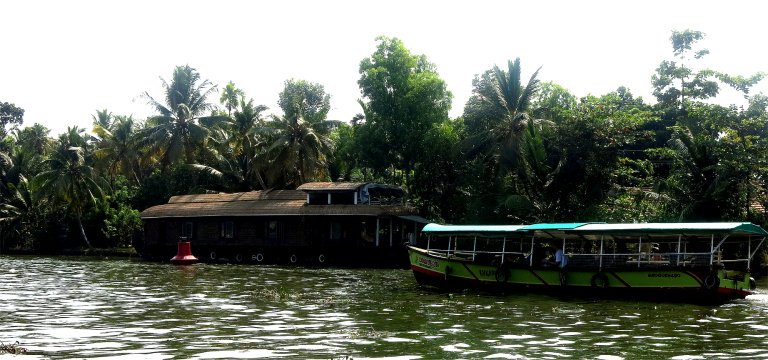 .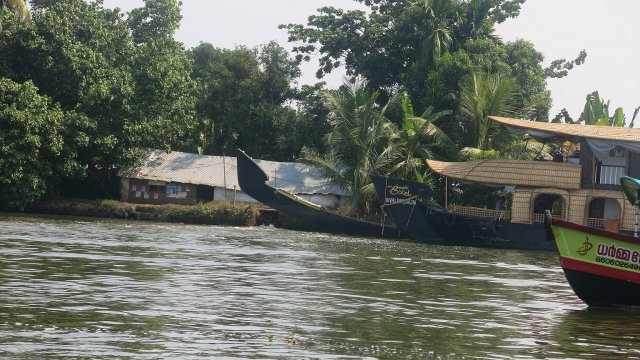 .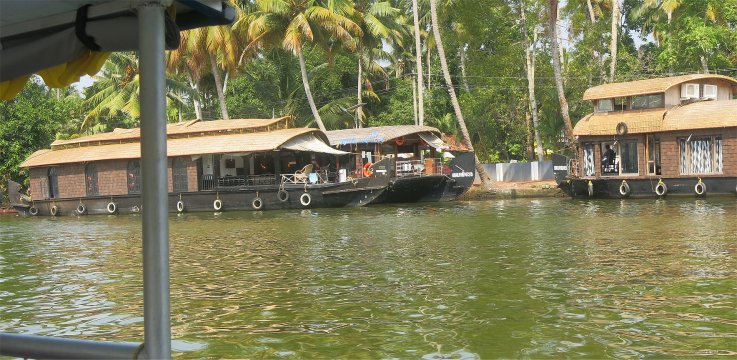 .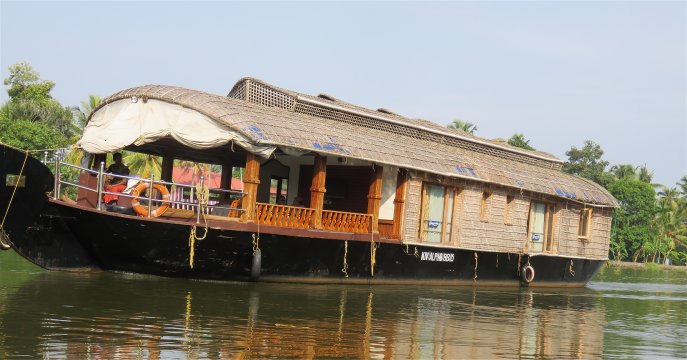 .


Last views of the shoreline before open waters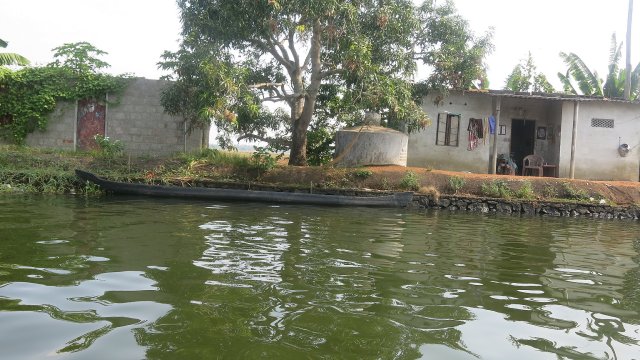 .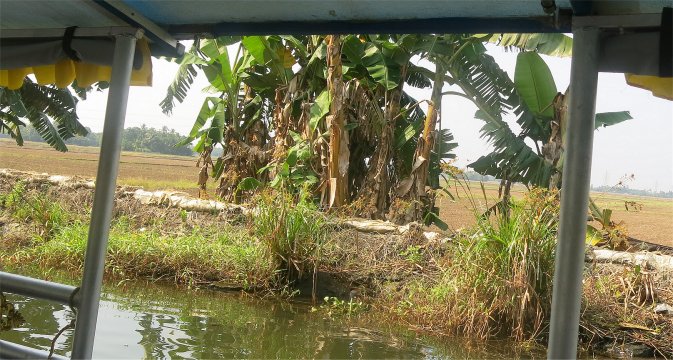 .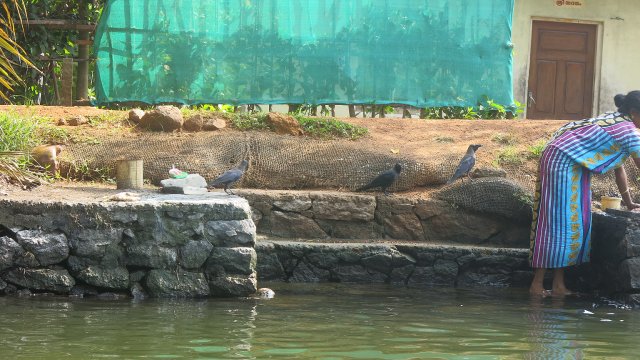 .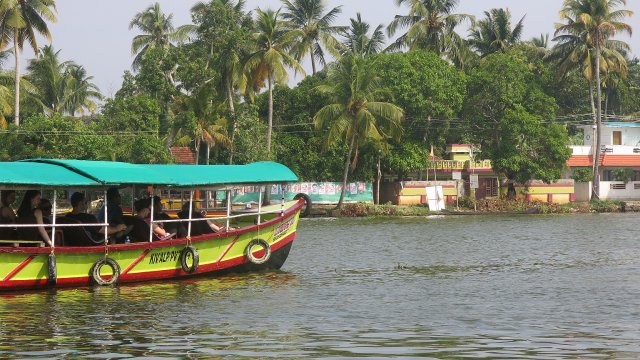 .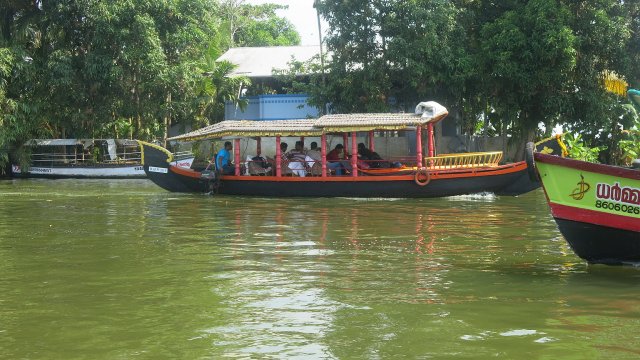 .


OPEN WATERS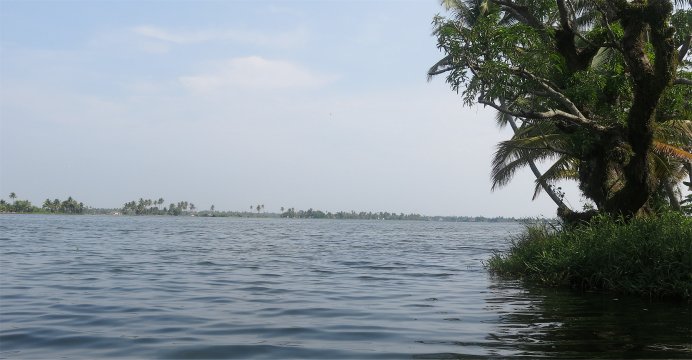 .



.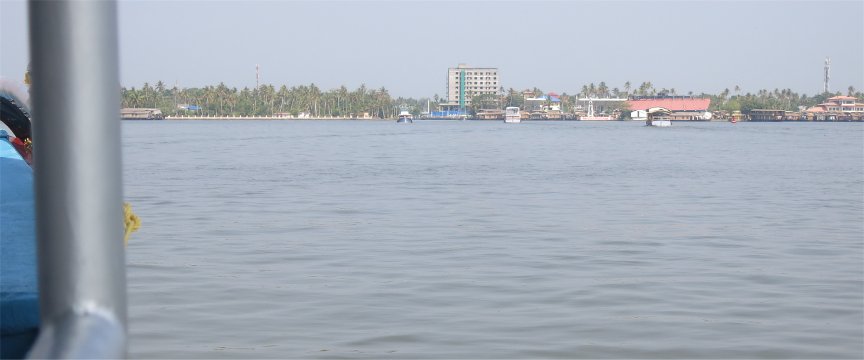 .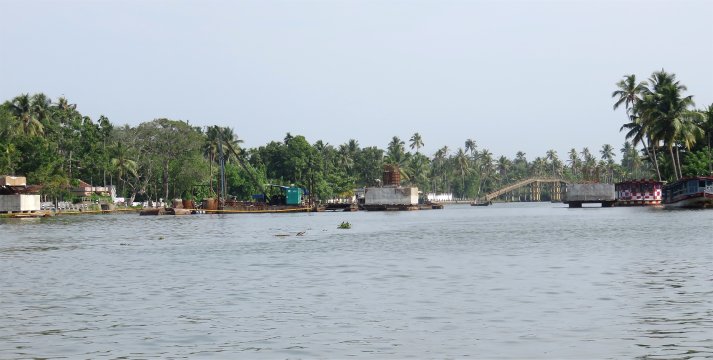 .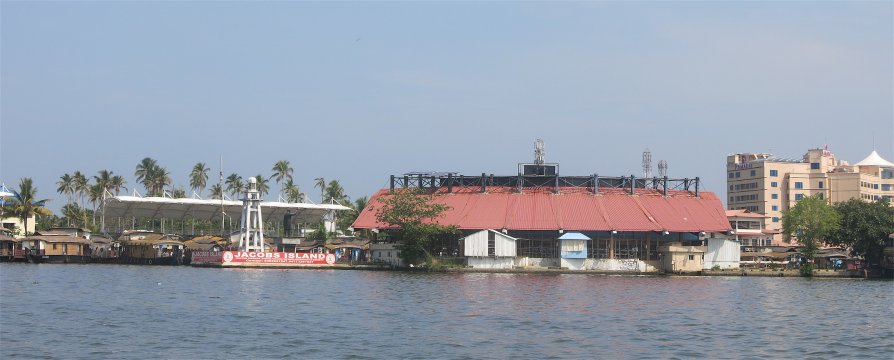 .



.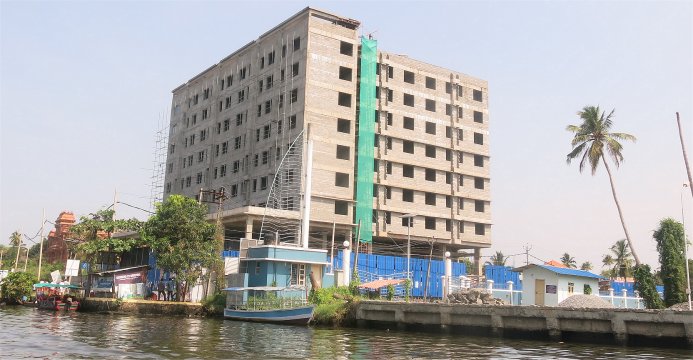 .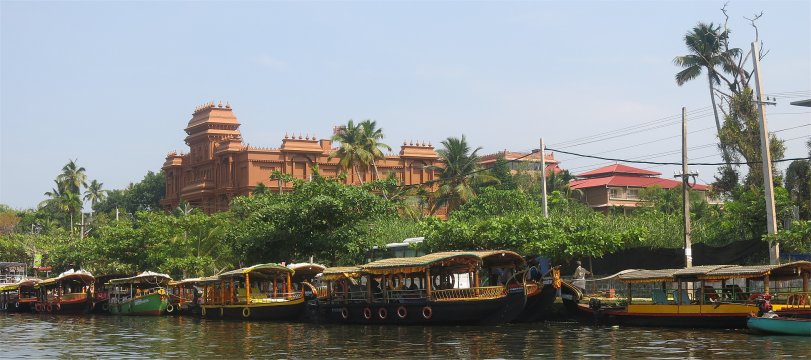 .


Onto Dry Land


BACK TO SOUTH INDIA CONTENTS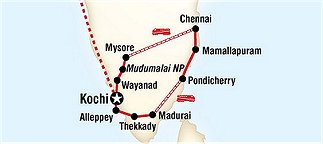 www.hillmanweb.com/india/south



BACK TO MAIN INDIA INTRO PAGE






.
Web Design: Bill Hillman: hillmans@wcgwave.ca
Bill and Sue-On Hillman Eclectic Studio
hillmanweb.com